25.07.2017
Being in relations with women is a hard work all over the world, sometimes pleasant, and sometimes ungrateful and aimless. However, it isn't about the relationship with the single Russian mom who will not only be able to dislodge even the most persistent men, but also to radically change their views on the world around them. Perhaps, this is the secret of the success of all women from the largest Eastern European country. Their simplicity amazes, and the beauty fascinates, but do not rush to make naive conclusions. The nature of these ladies often becomes an insurmountable obstacle for indecisive men or for those who know the Russian mentality only through cheap action movies and comedy shows, because with a Russian woman every day may seem to you the last. But let's talk about everything in order.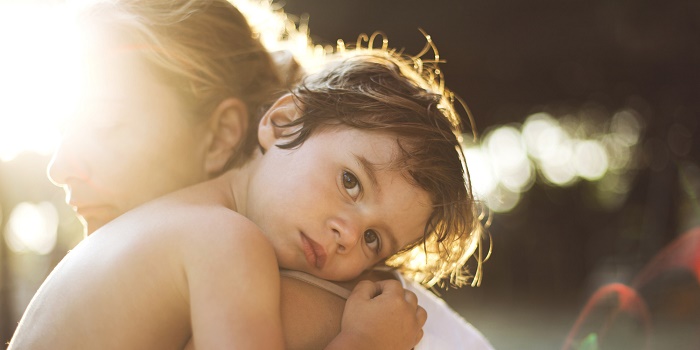 Introduction: What Distinguishes a Single Russian Mother?
Needless to say that no one can give an unambiguous answer to the above question. At first glance, it may even seem that there are no significant differences between Russian and other women. After all, massive globalization and the existence of the Internet can create a real princess from any Cinderella. Or a scientist? Or maybe the director of a large enterprise?
Do not doubt that in Russia you can find a woman of almost any type. And it is quite possible that during surface communication you will not notice anything unusual in her behavior. But this idyll can immediately collapse if you allow at least the slightest mistake. Remember this important stuff about single moms dating:
1. A single Russian mother is a stern brown bear who protects her child from any, even the most insignificant, dangers. Conclusion: sometimes the way to the heart of this beast will lie right through the care of her adored child.
2. When a Russian mother removes the blood-stained costume of a terrible beast, then under it you will find an extremely vulnerable and refined personality, which is almost always hidden. Conclusion: before you will engage into dating a single mom, do not forget to take a couple of lessons of gentleman art.
3. It does not matter in what way the Russian woman appeared to you — fiercely or meekly. Anyway, this woman has considerable experience of harsh everyday life. Conclusion: do not try to deceive your potential passion. And also it is recommended to leave at home all available pick-up tricks. Be yourself, be honest and frank.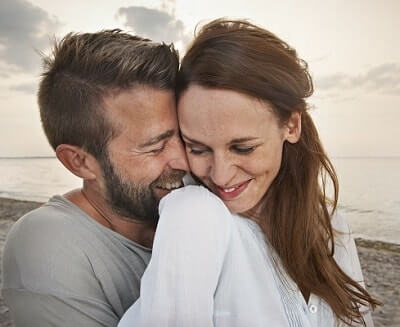 4. Among other things, Russian women are distinguished by hardened conservatism, especially when it comes to the duties of a gentleman to a lady. Giving a hand, opening doors in cars and buildings, unobtrusive compliments, as well as constant readiness to be considered an interesting interlocutor - and this is only an incomplete list of requirements for you by default. Conclusion: you need more lessons of gentleman art along with oratorical skills. And also forget about the idea of splitting a bill in a restaurant.
5. And finally, always remember the Russian mother is a passionate lover, experienced and, in most cases, insatiable. These women are very difficult to surprise and anticipate, but it's extremely easy to disappoint them with your complexes. Conclusion: rely on your primitive instincts, buddy.
This small list of "oddities" of single Russian moms should not scare you away for one simple reason: almost each of them is capable of bringing so much love, care, and warmth into your home that most women of the Western world cannot accumulate even if they jump off into the centrifuge of the hadronic collider.
But the more delicious the fruit is, the harder it is to get it.
Tips on Dating a Single Mother
In this issue, unlike the previous one, the truth is much more obvious. We mentioned gallantry, a sense of humor, tact and other talents that will surely strengthen your credibility in the eyes of a probable companion of life. However, all these signs for a Russian woman are nothing but small cogs in another, more serious and monumental mechanism. And the name of this giant is the "Sense of Responsibility". Let`s take a closer look at tips for dating a single mom.
Most of the Russian ladies are attracted to men with a very developed sense of responsibility for their loved ones. Yes, like all other ladies in principle, with the exception of those who themselves do not mind to take on an exorbitant burden, one that was originally intended for men.
But dating as a single mom makes the question of the seriousness of your intentions sharper, simply because of the fundamental differences between the standard of living in Russia and in countries of Western Europe or North America. Oh yes, even in the 21st century the descendants of proud Slavs have to fight the monstrous system of bureaucracy that has taken its roots in Russia firmly, and it seems that for a long time. In general, the survival of single mothers in this Eastern European state is a very painful issue. In fact, this explains the general interest of Russian mothers in foreign men.
In order to secure the best chances in this love enterprise, if you would like to know how to date a single mom in the best way, you need to concentrate all your efforts on demonstrating an incredibly developed sense of responsibility, as well as on your own solvency and on the seriousness of your plans. Use as a way of expressing feelings not only words, but your appearance, habits, and manners. But the fastest way to win the heart of a Russian mother is a brave and reckless feat accomplished in her honor. The choice of the challenge remains the privilege of every gentleman, so in this case, you will need to use your own fantasy.
Just remember that the feat should not be deadly or too difficult for you. Victory will melt the ice in the heart of your beloved lady, but defeat can forever ruin the impression of your personality. This is another weird but at the same time attractive nuance of single mom and dating.
Now let's talk a little about the difficulties that may arise at the beginning of your relationship since you dream of Russian women for dating. We do not mean any minor domestic problems, or, on the contrary, complete discrepancies in understanding the essence of this world. First of all, we are talking about the whole known age barrier. Such a stereotyped phenomenon can poison even the strongest love, especially at the initial stages of dating. However, there will be no problem if you simply ignore these meaningless numbers in your passports. That's all.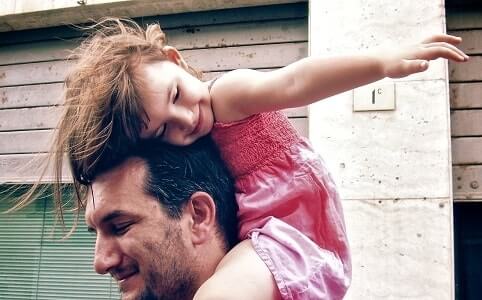 The main fear of any older woman, whether she is from Russia or from the US - it is to be abandoned by a younger lover or husband for the sake of a lean beauty who barely managed to finish college. And this fear is fully justified if we recall that men cheat on their girls more often than the allergy sufferers sneeze during the seasonal exacerbations. And if you recall that colossal experience that exists in every single mom, it becomes clear that your task in such situation will be difficult. Do not even think about Russian girls for dating if you cannot resist the temptation to have sex with another woman at the first opportunity.
But this does not mean that it cannot be solved. According to many psychologists and sociologists, in man-woman relations, it is the man who has everything necessary to lure a lady into his networks. A man chooses a woman, and even if his choice fell on an initially indifferent individual, this will not be a big problem. The main ingredient in this cocktail of success will be nothing but your huge desire.
In fact, you must use all the positive qualities that were mentioned earlier in the article. Perhaps, you will spend more time and effort, and also repeatedly get into awkward situations. Nevertheless, in this world there are no impregnable fortresses and single Russian moms are no exception.
It will not be superfluous to mention the problems related to the child of your would-be partner. As we have already said, the Russian mother is more a terrible beast, not a man, if there is a threat to her family and children in particular. If you met such woman, do not forget to give her child no less attention and time. Of course, only if she allows you to it, because at first you can always meet in restaurants and bars, but not at home.
Well, in the end, do not forget about another feature of Russian women considered earlier. We mean their striking fragility in some situations. If you manage to offend your loved single Russian mom in the early stages of the relationship, then your further romantic path will remind you of climbing Calvary. Indeed, a Russian woman is as fragile as she is vindictive if you hurt her feelings.
We finish our detailed guide with a short overview of the pros and cons of relationships with single Russian moms. Surely, you have realized that a complex Russian character is not a myth at all, but a harsh reality. And when such a complex character falls into the woman's body, the catastrophe literally becomes perceptible in the air. Actually, this is probably the main disadvantage of relations with the Russian mother - her obstinate nature can nullify any of your attempts, even if you jump above all conceivable and unthinkable peaks.
The second obvious disadvantage is different views of the world around you. There is no point in arguing that the life principles and actions of Russians can plunge foreigners into the deepest shock. Even if you believe that you have seen everything in this life, Russian women and men will always have something to widen your facets of perception. And this can ruin your impression.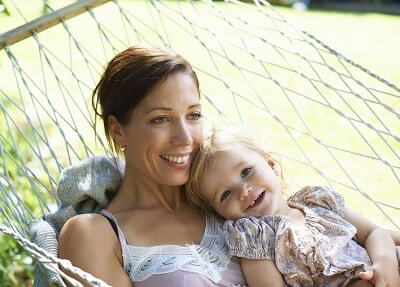 Also, it is necessary to allocate excessive enthusiasm for one's own appearance, as well as ways to embellish it. No one argues with the fact that such trend is tantamount to most more or less civilized countries. But in Russia, there are immeasurably more of these grotesque beauties. Such a high level of competition, as well as an excessive desire to find a rich foreigner, leads to mass hysteria among the female population, which then leads to unreasonable, absurd, and sometimes even disfiguring operations. Remember that even a woman without visible plastics probably has a pair of funny and at the same time insane complaints about her appearance. This makes the proud Russian mother spend hours hiding in her boudoir while you try in vain to reach out to her sense of punctuality. Yes, you will not believe, but Russian women wear all the best that is in their wardrobe even when they go to a small grocery store.
On the other hand, such caring attitude to own appearance surprises as much as it admires. You will never see a Russian mother with an excess of hair in places where it should not be. And if you do, you will regret it, because for Russian beauty there is nothing worse than to appear before her lover in an untidy state.
In the future, your appearance can become a close object of attention by a caring spouse. It is clear that such excessive attention will not be enjoyed by everyone, but it is strongly recommended for some particularly untidy men.
But the most important advantage of any single Russian mother over the lady of other countries lies in her housekeeping skills. Most European women probably do not know about the functions of the stove or washing machine. But they perfectly know how to fish out more finances from others, which is evidently the main merit of most of them. But the Russian mother is not only a woman, but also a friend, companion, assistant, ally. And most importantly, a Russian woman is the most highly qualified keeper of a home on the whole planet. Comfort, care, and love, with which you will be wrapped up by a grateful Russian mother, cannot match the comfort and luxury of even the most expensive hotels. And, probably, after that, you will understand, thanks to whom every Russian child remembers his first home.