08.05.2017
A lot of single guys dream of finding a Russian woman. But often, when making their dreams come true, most men stumble upon one insurmountable obstacle – meeting a girl. It's much easier to get acquainted with a Russian lady on a dating website since you both know why you came here in the first place. But no video chat can replace face-to-face communication.
In this article you'll find out how to meet a Russian woman, where to look for one, how to keep the conversation with a Slavic chick going, how to ask her out on a date, and much more.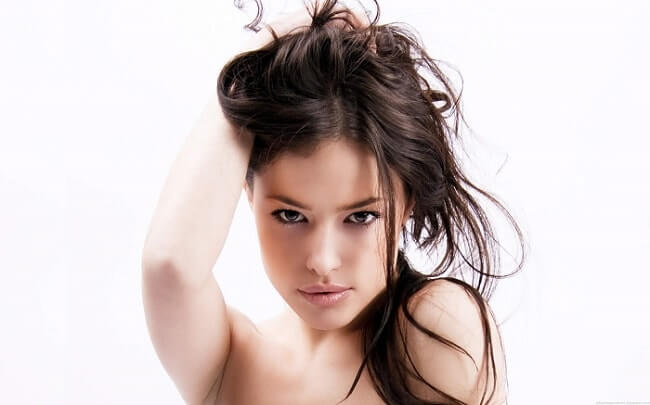 What helps a Russian woman stand out among other women in the world?
Well, it's not a secret that ladies from Russia are a bit different from their Western counterparts. And "different" in this case often mean "better." Why do so many foreigners wish to meet a Russian girl? Here are a couple of reasons.
Let's start with noting that no matter how poor their financial situation is, Russian girls somehow manage to stay beautiful. A Slavic lady would spend everything to the last cent (I mean, ruble, of course) on stylish clothes, not to mention their passion for expensive cosmetics and beauty salons. There's a simple explanation to this. Every Russian beauty wants to find a boyfriend as soon as possible, and those ladies, who look less attractive, have fewer chances to do so. Anyway, they wouldn't look so beautiful if not for this Russian peculiarity.
Thanks to Russian traditional views on family, most Slavic women are thought to show respect for other people. Besides, they make excellent housekeepers, able to manage all the house chores on their own, plus they're ready for having children at any age and know how to raise them. And how many songs and poems were dedicated to these girls' loyalty. They'll do anything to keep their relationships from falling apart even if it means sacrificing some personal interests.
Today, a lot of Western countries got influenced by modern emancipation trend with women insisting on equal males' and females' rights. Sure, there's nothing bad in this, as we live in a civilized world, but the thing is that more and more ladies concentrate on their careers, forgetting about family life and kids. In Slavic countries, things are a bit different because of women's family-oriented mindsets. As a result, Russian girls see nothing wrong with being treated according to outdated beliefs. They still remember what it means to be a woman, and this is what foreign men find so attractive about ladies from Russia. And that's why the passion for Slavic girls has no signs of weakening.
Finding a Russian woman: places and circumstances
The question "Where to meet a Russian woman?" is getting more and more popular. Well, finding a Russian lady is not as hard as it may seem, you just need to pay attention to some particular spots. Here are a few places where you should start looking for a Slavic beauty, and a couple of spots you should also consider visiting.
Obviously, the first place you should check out when looking for a Russian woman is a dating website. This will definitely work, but online communication has its own flaws, so you should better try finding an exotic girlfriend the old-fashioned way, that is, in real life. Most relatively big cities in the US and Europe has a Russian diaspora; just be sure to know where to look.
Start with visiting Russian restaurants and nightclubs: such places are always full of drunk and pretty chicks ready for a chat with a stranger. The thing is that most Russian girls don't hang out alone, bringing their friends with them. This becomes the main obstacle for some guys, as they're simply afraid of starting a conversation with a lady in this case. But those, who have more experience in dating Slavic ladies, will tell that this only increases your chances to pick up a girl.
It's not that hard to meet a Russian woman because they enjoy meeting new people themselves. But after starting a conversation, you may come across such thing as a language barrier. At this point, there's nothing you can do except looking for another hot Russian woman to talk to.
Russian ladies will never miss the opportunity to talk to a foreigner, so here you have an advantage. You won't have to make a good first impression, as your nationality has already made it for you. The only thing you need to do now is try to be open with the girl you're talking to. Just enjoy the chat and be happy to finally meet a Russian woman.
Approaching a Russian woman smoothly
And now for the nest step of your quest. When approaching a Russian lady, you need to remember that they can easily tell when someone is not completely honest with them. So watch what you say to your companion.
When meeting a Russian woman, make her a little present by giving her a small bouquet of 3-5 flowers (preferably roses) right from the start if you have such opportunity. Sure, you can pick any other flower to your taste, but it's better to stick to the classic. But don't choose the cheapest bouquet: most Russian ladies know the approximate cost of flowers, so your companion may think that you're a cheapskate.
The next thing you should do is say how pretty she is. Slavic women take pride in their appearance, so show that you noticed it. Compliment on her beautiful eyes (it would probably be true) or concentrate on other facial features. For instance, you can tell that you've never seen something more beautiful than her smile; that should do it. But don't mention the intimate parts of her body.
Russian ladies are crazy about their appearance, so no wonder that they'll never notice a guy who doesn't pay any attention to his look. If handsomeness is not your strongest suit, there's still a chance to improve your look a bit with the right clothes and haircut. I think it's not a high price to pay for meeting a Russian girl and getting her attention, right?
What to talk about with a Russian woman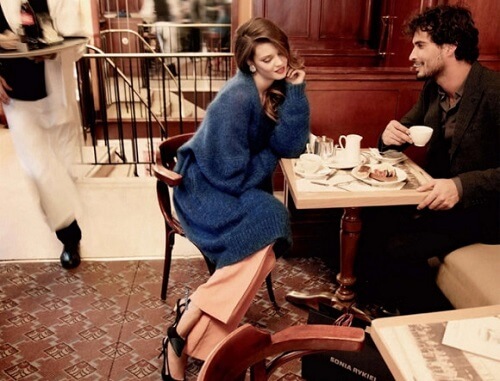 Every sexy Russian woman falls in love through her ears. Especially with guys who are always ready to share their thoughts with them. But unfortunately, a lot of us simply don't know how to talk to a Russian woman. Our attempts to come across as serious guys end up with nothing but a spoiled first impression. So, in order not to let that happen, you should choose neutral, yet interesting topics to discuss with your Russian companion and not scare her off.
Your hobbies
The best way to start a long and fruitful conversation is talk about something you both like. It doesn't necessarily have to be your favorite architectural style or writer. Discuss your plans for the nearest future, for example. Here, you need to watch to your companion's reaction, as she may get bored at some point. In this case, try talking about other stuff.
Your job (if there's something interesting to tell)
There's nothing wrong with a desire to get to know each other as soon as possible. Besides, our job and career are great parts of our lives. Some people have so interesting jobs that there's always a funny story to tell. Maybe your companion has some too.
Pets
If you love pets and have one or two at home, why not tell your Russian companion about it? Most people find puppies and kittens adoring. Besides, the girl may want to see and hug your cute little pet. And that's a reason to invite her to your place.
Cuisine
You don't have to be a chef or a gourmet to talk about food. Why not discuss your favorite meals? You may even accidentally find out that your companion is a vegetarian (Probably she's not; there are not many vegetarians in Russia).
No matter what topic you choose, make sure that beautiful Russian woman you're talking to is interested. Nothing else matters.
Cultural advice
Now let's see how to talk to a Russian woman to make her even more interested in you.
When dating a Russian woman, be sure to mention how much you love your family: she'll definitely appreciate it. Tell that you're not satisfied with some things in your life if you want, but it's best to focus only on those things that you love. Russian ladies are known for their strong connections with their families, so showing that you appreciate yours will be a plus.
Also, if you have a sense of humor, don't hesitate to demonstrate it. The combination of wordplay and sarcasm is the base of Russian sense of humor, so a couple of funny jokes about you personally will do. But try not to make yourself look too silly. When talking to a Russian girl, you need to learn how to switch between topics of your conversation, as they can talk about so many different things simultaneously. And try not to take everything she says too personally or seriously. Sometimes Russians use too much irony, so often they may say something insulting. It's a part of their culture.
Also, when dating a Russian girl, it's better to learn a couple of words in Russian. Saying two or three phrases in your companion's language will impress her. There's no need in learning Russian phonetics or grammar; a few key phrases should be enough. If enjoy exotic Russian accent, you may ask your new girlfriend to speak to you in her language, of course, if she feels like doing it. Sure, if you're planning to start the relationships with her, you're gonna have to learn Russian. It's the best way to show for her and her culture.
How to ask a Russian girl out
After you find a Russian woman, you need to pick two or three places to take her to. You can invite her to a bar or restaurant, a museum, or just offer her to walk in a park. The main thing here is to choose an unusual place for the first date, but if have no other options, a café will do. But don't forget that the place itself doesn't matter. The only thing that matters is the girl you ask out.
Define the right place and time to meet before the date. You can pick the nearest square or subway station. It's important that the place had some landmark, so your Russian girlfriend could easily figure out where to go.
Plan your date in advance. Come up with a special phrase to ask her out and repeat it in mind a couple of times. This will help you be confident when saying it.
Now it's time to call your Russian girlfriend and ask her out. The main thing here is to call as soon as possible; this way you'll have more chances that she'll agree. Have a little chat for a couple of minutes, and then offer her to go to the first place you chose. If she didn't like this idea, try the second place. If he said no again, say goodbye and try again next week.
In conclusion
No matter whether you want to date a Russian woman or just have a good time with her, you need to indulge her with small presents sometimes. Show that you care about her. But if things between you are going great, she may quickly get used to these relationships. That's why, it's better to show your temperament from time to time, so she didn't take you for granted. This will ensure that she'll always appreciate what you do for her.
Overall, following all the steps mentioned above will surely help you find a Russian lady. Some of them work better, and some don't. Here, a lot depends on a woman you meet.