26.03.2018
Anyone, who has ever been in love, knows how important compliments are. In fact, true feelings can only be seen through the ability to notice those cute details of her image and character. A compliment is a key to her attention: even if your crush used to ignore you before, a couple of sweet words won't leave her indifferent. And by her reaction, you'll see whether there's a chance for a relationship or not.
But how to be sure that the words you say touch the deepest chords of her heart? Well, the main thing here is to focus your compliment on some trifles rather than obvious positive traits. For instance, a compliment like "You're the prettiest girl I've ever seen" won't impress her much, so you'll have to put your creativity to work, and we'll help you out a bit. Here are 15 cute compliments for girls that work better than gifts and surprises.
Do women like compliments? Definitely yes! Why? It's simple: because they always expect pleasant words from their partners. Do we need to tell about what can happen if you don't meet the expectations? There are a few possible outcomes, from silent resentment to a loud scandal. But these troubles are so easy to avoid by making just a few simple, elegant compliments.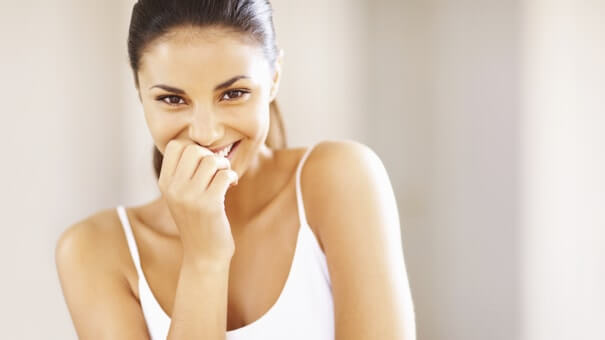 15 compliments women love
1) "I have such a great time with you."
What can be simpler than telling her that you enjoy the time you spend together? The best thing about this compliment is that it's not dramatic and doesn't sound like open flattery. But at the same time, it clearly shows your significant other that you appreciate her company more than parties with your buddies and video games. In strong, long-term relationships, this compliment can serve as a reminder that your feelings for her still haven't lost that spark that brought you together a long time ago.
2) "You always inspire me."
Any girl is pleased to realize that she inspires her partner. That's why there are no better compliments for women than the ones telling them that they are a true inspiration. Tell your loved one that thanks to her, you become better, and this pushes you towards achieving your goals. Even if her contribution to your success isn't that significant, her support and words of encouragement give you that motivation you need and make your dreams come true.
3) "You taught me a lot."
Who wouldn't like hearing a compliment or two on their wits? It's always great to feel smart, so don't forget to remind your loved one of her intellect from time to time. Tell her that you appreciate the lessons she taught you. There IS a lesson you learned from her, right? Your girlfriend probably did bring some new knowledge into your relationship (the ability to choose the right type of tampons or pads doesn't count though), so try to remember what it was and build your compliment upon it to make it sound as believable as possible. If you can't recall anything, you can always resort to her taste in movies, books, music, etc. and compliment on that. You know what works even better? Asking for her opinion!
4) "Your opinion means so much to me."
A man, who values his partner's opinion, shows that he really appreciates and respects her, so this one is probably the most valuable on our list of compliments for girls. By telling your girlfriend that you care about what she thinks, you say that you completely trust her and are ready to share your secrets and listen to her advice. This phrase is a powerful compliment, and it can become a real incentive for your loved one to keep supporting you.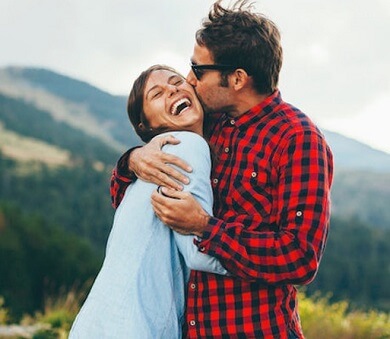 5) "Your sense of humor is brilliant!"
For some reason, a lot of men believe that girls can't be funny, and they are totally wrong. One of the biggest mistakes you can make in the relationship is to ignore your partner's sense of humor or make laugh of her jokes. You probably like when someone appreciates your humor, so why not show your girlfriend the same attitude? Just let her know that she's hilarious and consider her heart conquered.
There are a lot of funny compliments for girls, but instead of just telling her that she's hilarious, you also need to show that you really find her sense of humor perfect by actually laughing at her jokes. In fact, this is even better than words. Of course, this can work only if she really has a sense of humor. Otherwise, you'll have to laugh every time she cracks a terrible joke if you don't want to admit that your compliment was a lie.
6) "You can't imagine how much I trust you."
Trust is the main pillar of any relationship, especially if you committed to your loved one. That's why you should always remind her that you trust her. This one definitely belongs to the list of compliments women love to hear. A lot of couples fall apart because of jealousy, and if you don't want yours to be among them, it's better to 'stock up' on your significant other's loyalty. Sure, if you're in a committed relationship, such things as loyalty should be taken for granted, but it won't hurt if you thank her for being faithful to you.
7) "You have beautiful eyes/hair/hands/lips."
Why bother making up sophisticated compliments when you can just tell the girl that she's beautiful? That's true, any woman will appreciate these words, but no matter how sincere you are, compliments like this will still sound trivial. The main thing about compliments women love is that they're not obvious. Try to be more specific and target certain parts of her body instead of praising the body itself. If her eyes are mesmerizing, make sure that you tell her about that. On second thought, eyes are also a bit banal. Compliment her on her hair. This should work, too.
By complimenting on her specific features, you also show that you're focused not only on her sexual body parts. This can be important at the initial stage of the relationship because you demonstrate the seriousness of your intentions. You can as well compliment on your girlfriend's nails or skin. God knows how much time and effort they spend making both look impeccable.
8) "When I'm with you, I'm the happiest man alive."
If you speak from your heart when saying such words to your loved one, it's worth a lot. After all, there are so many things in the world that make you happy, but if only a couple of hours with her give you that cozy feeling of happiness, this is something you should tell her about. Compliments like this never go unnoticed because to make someone happy is the greatest gift, and not every woman is capable of doing that.
9) "You look gorgeous."
We're stepping into the dangerous territory here, as complimenting on the girl's looks is a risky endeavor. The thing is that if you compliment on her appearance when she's dressed to the teeth and has a ton or two of makeup on her face, she may get the feeling that you don't like how she looks when she's dressed casually. On the other hand, if you say that you appreciate her natural looks and casual style, she may think that you're hinting at her bad makeup skills. So here's a lesson you should learn: some compliments women love to hear can easily turn into insults even if you had no intention to offend your companion. When it comes to appearance-based compliments, try not to be that specific. Yes, such approach works great with body parts but not in this case. So if you don't want to make her feel worse after your compliment, limit yourself to general phrases, like "you look pretty today" or "how do you manage to always look so great?"
10) "Did someone tell you that you're great at what you do?"
Remember, if the girl doesn't screw up something completely, then she's incredibly good at what she does. We all love when someone appreciates the effort we put into our job, hobbies, etc. So don't hesitate to remind your loved one that she's doing a great job drawing, playing the guitar, working 9-to-5, and so on. Although if she doesn't like her job, there's no point in telling her that she's good at it. Some people secretly dream about their talents being noticed and appreciated, and if your girlfriend is one of them, this is a nice opportunity to say something truly pleasant.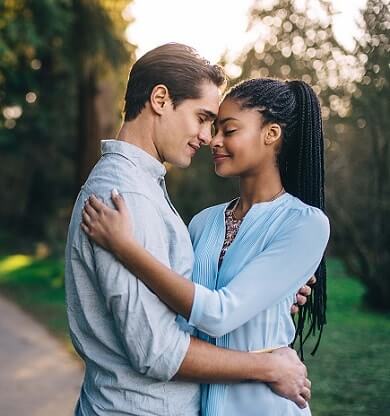 11) "I haven't met anyone like you before."
Among other compliments women like, this one is the most sincere and honest. By saying these words, you let your significant other now that by looking at her, you see much more than a cute face and beautiful body. People love when they're appreciated for their personality and some traits of their character.
12) "You keep making me a better person."
When a man meets a woman, who challenges him and shows him what true love is, she inspires him to become a better person. If this is your case, then your partner will be pleased to hear that she's had such a huge positive impact on you that you were able to change. This actually means that she brought you to a whole new level of self-development. If your loved one deserves such a compliment, she can be proud of herself. After all, she did what other women will never be able to do.
13) "You're so elegant."
Unlike risky and unpredictable appearance-based compliments, this one emphasized your girlfriend's sense of style, so it's safe to use. Any woman can be fashionable and stylish. However, if a man tells his partner that she's elegant and refined, this means that she stands out from other ladies and has some class. By praising her sense of taste and elegance, you give your lady a few bonus points, and she'll appreciate that. Show her that you're proud that such a woman is by your side. You can back up your compliment by introducing her to your friends or family if you haven't done it yet.
14) "I can't wish for anyone else by my side."
Such a strong compliment will definitely boost your girlfriend's self-esteem. This phrase is like a delicacy that feeds her ego. Every girl wants to hear that she means so much to someone, and your significant other is no exception. The only problem about this compliment is that it's only good for long-lasting relationships. It's a bit weird to say such words to a girl you met two weeks ago, don't you think? So it's better to save these words for your one and only.
15) "You're such a great friend."
Here's the thing: such compliment can have two meanings at the same time, so be careful. On the one hand, the girl may accidentally assume that she's being friendzoned. However, if your loved one is truly close to you, and your relationship has long passed the initial stage, then this phrase can be a testimony to your commitment. Unlike other meaningless and funny compliments for women, this one serves as a sign of complete trust.
A few sweet words are the best remedy for all relationship crises that can also boost your loved one's self-confidence. The key to a really good compliment lies in pointing out the person's inner beauty instead of their looks. Being honest and genuine and complimenting only on those traits that you truly appreciate, you will master the art of saying compliments to women. Just don't overdo it when praising your partner, and everything will be fine.