07.02.2017
Every man's dream is to have by his side a beautiful and graceful woman to love him and care for him. And if she's also loyal, independent and mysterious, she is a true gift from above. It's no wonder that Russian women have become so attractive to men around the globe, for they possess all these qualities.
Why are Russian women so popular with men? Apart from having good genes (white skin, sleek hair, and slim build), they put a lot of emphasis on looking astonishingly beautiful wherever they go. Regardless of the time of the day and the occasion, they always put on makeup, wear dresses or skirts and high heels. In contrast to the western women who are recently taking on the men's roles in society, Russian girls are very feminine. It is paramount for them to dress well and in style. Many of them live a healthy lifestyle - they exercise a lot, attend yoga and dance classes, eat healthy food. All of their efforts are aimed at maintaining a good physical shape. And the biggest secret is that these girls are literally flourishing in the company of men who admire and appreciate them.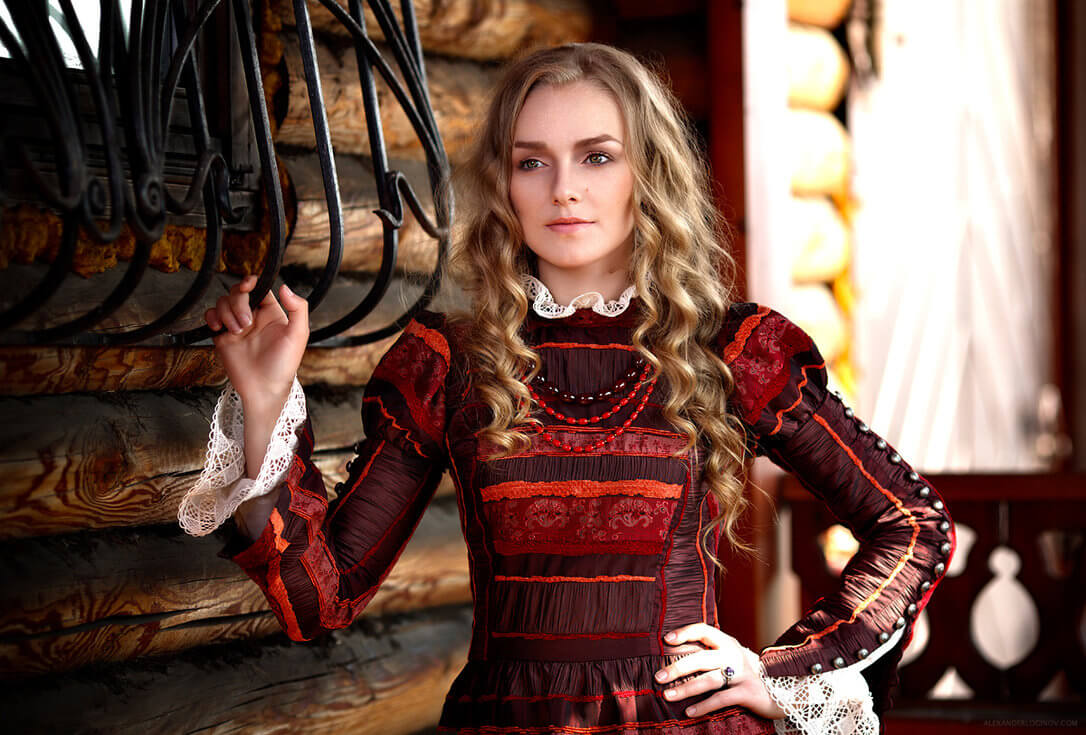 Why should anyone consider dating a Russian lady?
She's like a jewel in your collection – bright and polished. All eyes are bent on her whenever she shows up. You are guaranteed to catch envious looks with her by your side.
She has a free spirit and a spark in her beautiful eyes. You'll never get bored in her company.
She's brutally honest and straightforward, but that doesn't stop her from being flirty and charming.
She's loyal and caring. As long as she feels appreciated and loved she will be as devoting as possible.
She strongly believes that family comes first. She knows how to be a loving partner and a great mother for her children.
Where to find a Russian girl? For one thing, you can find them in Russia itself. Tons of beautiful women live in the largest cities of the country – Moscow, St Petersburg, Novosibirsk, Yekaterinburg, Krasnoyarsk, etc. Apart from that, you can find them in the countries of the former Soviet Union – Ukraine, Belarus, Kazakhstan, as well as other European countries – Latvia, Estonia, Poland, Germany, and the Check Republic. Russian communities are scattered around the globe, with largest of them located in the USA, Canada, Israel, Brazil, Australia, and Argentina.
If going abroad is not an option at the moment, you may consider registering on the online dating sites. There are a lot of lonely Russian beauties there. Besides, it is very convenient in terms of finding your love without traveling hundreds of miles overseas.
It is a well-known fact that Russia suffers from the gender imbalance – the number of men in total is fewer than the number of women. That is why often many attractive and decent girls are left without a partner and decide to look for him in other countries with the help of the dating websites.
How to date a Russian lady and win her heart?
Russian women are very picky when it comes to choosing a partner. So, first of all, you need to know their ideal type of a man. Much like every other woman, a Russian girl dreams of a man who is able to provide for his family – he has to have a decent job with a good income. In her opinion, a perfect man is decisive and reliable. Russian women are very tender and vulnerable even if they don't admit it. Therefore, they want to have someone manly by their side to feel safe and protected. Curiously enough, Russian girls are not obsessed with good looks of the future partner. You don't need to have a body of an athlete to capture their attention. Although, it's better for you to be well-dressed, have a nice haircut and well-kept nails.
Now when you know the Russian girls' requirements for a perfect man, it's time to come up with the dating strategy. Here are some tips for you to follow on the first few dates.
Flowers on the first date are a must. Remember – there should be an odd number of flowers unless you want to upset your girlfriend. It's a common superstition (by the way, take a look at least at some of those – Russians are very superstitious).

Always pay the bill. There's no splitting the bill in half when you date a Russian girl. There's a chance she will pretend to reach for her wallet. Do not fall for this, it's only a game.

Be a gentleman. It shouldn't be too difficult for you to follow some simple etiquette rules – open a door for her when entering a building, take her coat, help her to be seated in the restaurant, etc. You'll make a really good impression by doing that.

Be on time for your date. Although she would probably be 10-15 minutes late, you should be there either on time or even earlier. If you make her wait even for a little while, you'll be in trouble.

Put some effort in preparing for your night out.Your Russian friend has a quick eye – she will definitely notice if your hair or clothes are untidy.

Ask her about her family. All Russian women put their family first, so they love to talk about their relatives. After such a conversation she will feel like you've become a little closer to her.

Let her know that you like her. The best way of doing that is making a compliment. Tell her how charming she is, and that she's so much different from other women you used to know.
Of course, this list of rules can go on and on. The important thing is if you date a Russian girl, consider yourself a lucky person. Most certainly, you will never forget this incredible experience, and your life will never be the same again.