26.03.2018
Previously, in order to be considered successful, it was sufficient for celebrities to get their things done well – singing, dancing, entertaining people and bringing them pleasure. But times are changing and now the success and influence of a celebrity is measured by their investments. Celebrities must certainly sell clothes, have their own perfume line, do charity or even invest in technology startups.
More than 7 billion people live on our planet. And only a few of them influence the course of events with their historical decisions. Many of them were rated by Forbes as the most influential people on the planet. Everyone knows and talks more about the achievements of male celebrities, and people pay little attention to the famous representatives of the weaker sex, although they make a great contribution to our history as well as men. So, we've made up our own list of top 10 hottest female celebrities.
1. Oprah Winfrey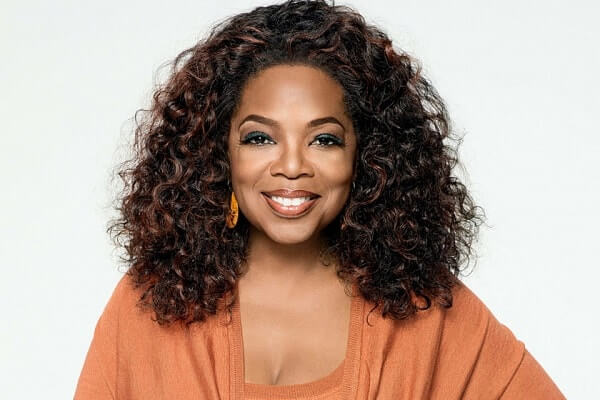 Oprah Winfrey undoubtedly ranks first on our top 10 hottest celebrities list. On January 8, in Los Angeles in the hotel "Beverly Hilton" the 75th anniversary of the Golden Globe awarding ceremony was held. Oprah Winfrey, a famous actress, TV presenter and media mogul, received the Cecil B. DeMille Award for outstanding services in cinematography. This is the first black woman in history to receive this award.
At the ceremony, Oprah Winfrey delivered a speech, which is now being discussed by the media around the world. She spoke about sexual violence and gender inequality - this is a problem not only for entertainment and show business, but also for all spheres of activity, professions and social strata of society. The TV anchorwoman said she had been in contact with so many women who had experienced violence and sexual harassment, and noted that they all believe in a brighter future. During her speech, the hall rose in applause three times.
2. Brigitte Macron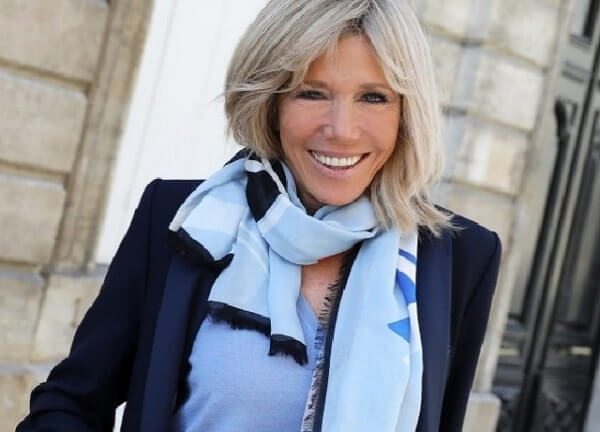 The wife of the French president Emmanuel Macron attracted the attention of international community by becoming the first lady. But not only because Brigitte (64 years old) is almost 25 years older than her husband. If he was older, no one would say a word, but in this situation mudslingers don't calm down. Macron even made a statement in which he called public discussions of his wife's age "misogyny".
Actually, parents of the current president of France initially had a hostile attitude toward the news about his affair with Brigitte, a former teacher of literature. And also because of the disproportion in age. They met in college, where she worked and he studied. Back then he was 15 years old, and she was 39. Under her belt there are a long first marriage and three children. This charming woman doesn't pay attention to gossip. She wears daring miniskirts and skinny jeans, disarms ill-wishers with her smile and believes in the success of her husband.
3. Angela Merkel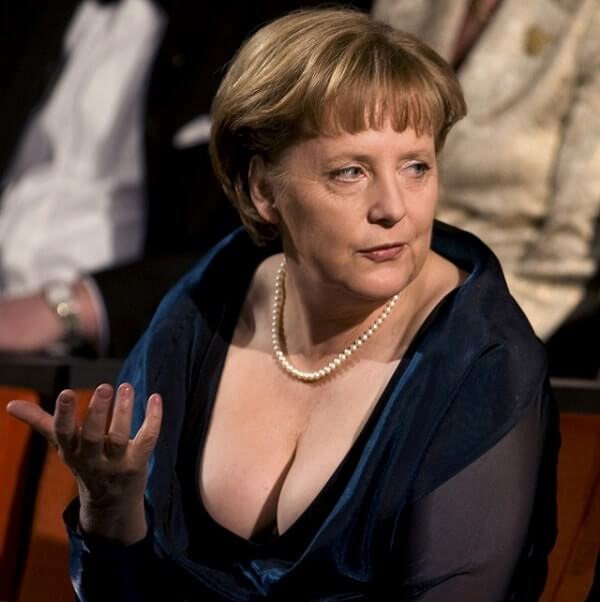 Angela Merkel – is a German Chancellor who rounds out the top three hottest female celebrities. For all her ambiguity, she is a very bright figure on the modern political arena. She has successfully managed the country for ten years and remains as one of the key stakeholders on the world political scene. By sight she looks more like a modest housewife, but in politics Merkel is second to none of her experienced male opponents.
She never allows herself to raise voice or fall into a scream, so the public can judge the degree of her discontent only by the compressed lips or frowned eyebrows. Merkel didn't have time to give birth to the children, having gone headlong into her career. But she has been married twice, both her husbands - the ex and the present – are scientists. The Iron Lady of the EU strengthens her influence in global politics every year thanks to the support of the united Eurozone project, war on terrorism and the bold political opposition to Russia in the Ukrainian conflict.
In 2017, the German chancellor faced a huge number of problems: it was necessary to rake away the results of Brexit and the growing unrest in the European Union. Also she had to deal with the crowds of migrants who had rushed to Germany. Parliamentary elections are scheduled for 2018, and its result will make it clear whether the Germans still show confidence in the decisions of Merkel, as well as the party that she heads.
4. Nita Ambani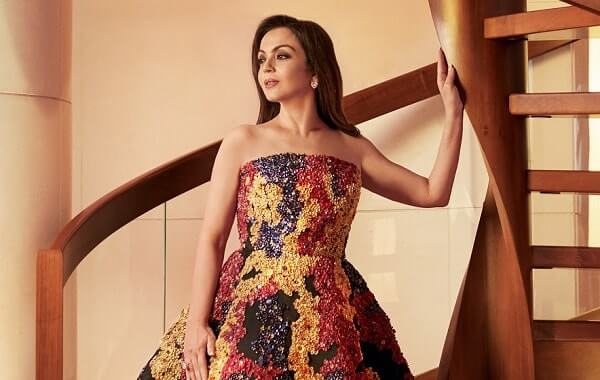 Nita Ambani is a philanthropist, representative of one of the most famous Indian families in the world. Her husband Mukesh Ambani is India's richest man, an oil tycoon whose fortune is estimated at $ 25 billion. 53-year-old Nita Ambani spends her husband's money wisely: she is one of the trustees of the Metropolitan Museum in New York and a major art collector. In 2017, Nita Ambani received an award from the Metropolitan Museum for her contribution to the development of art and became the first representative of Southeast Asia to receive this award.
5. Melinda Gates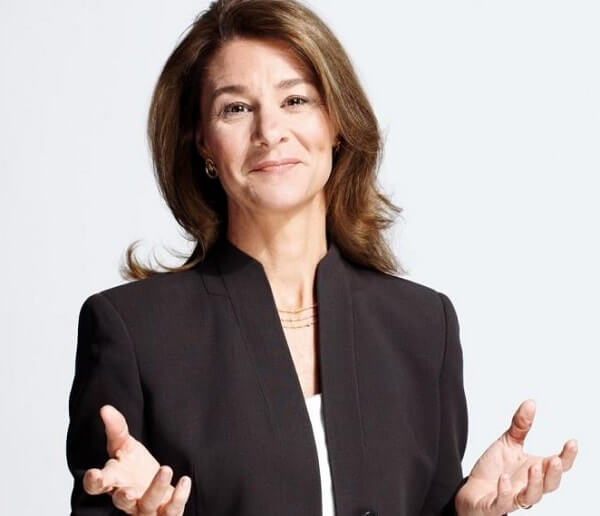 Melinda Gates is a co-chairman and a co-founder of the Bill and Melinda Gates Foundation, where she works with her husband Bill. This fund has already managed to donate more than $ 40 billion to grants and support organizations in 100 countries. In 2017, Gates took 12th place on the list of the most influential philanthropists and social entrepreneurs. French President François Hollande also awarded her and Bill the Legion of Honor, which is the highest national award in France.
6. Virginia Rometty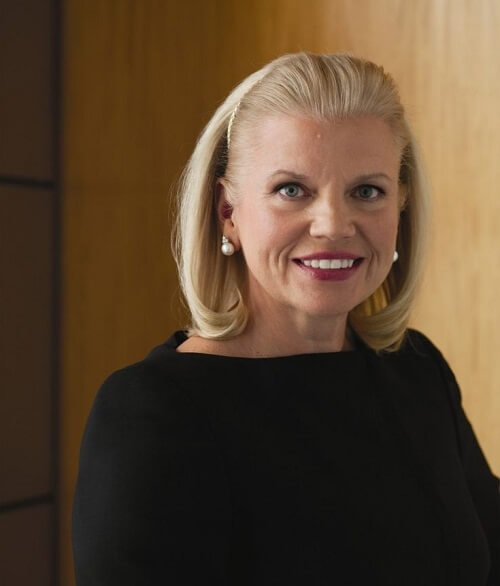 This position on our list of top 10 hottest celebrities is occupied by the business lady Virginia Rometty. For 36 years, she has played an important role in the development of the largest International Business Machines Corporation. The company is engaged in the production and supply of computer hardware, software, IT services and consulting services.
This stubborn and risky woman is not afraid of difficulties. She led the process of creating a supercomputer Watson (in honor of the founder of IBM Thomas Watson), based on artificial intelligence, for commercial purposes. The main task of Rometty and her team is to make the machines trainable so that they don't follow the given program. Thus, according to projections of specialists, in the near future, an artificial intelligence will be able to replace people and change a number of other professions.
7. Abigail Johnson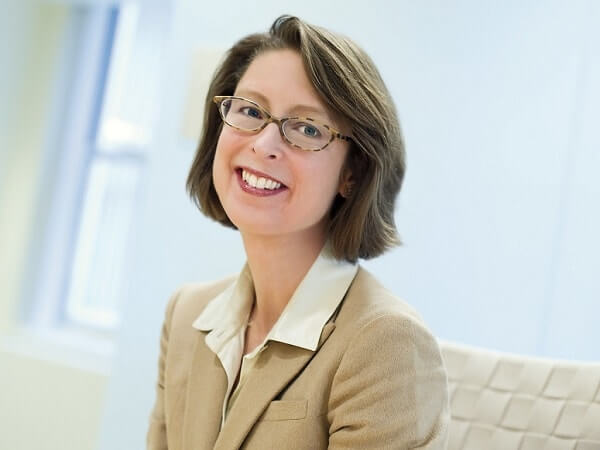 Another woman on the list of hottest celebrities is Abigail Johnson. She is one of the incredibly wealthy and influential business ladies. Abigail is the immediate and sole heir of the largest American holding company Fidelity Investment, founded in 1946. Now she holds the post of executive director.
At the moment, Abigail Johnson's private fortune totals about $ 20 billion, and her company manages investments in more than 100 countries, totaling about two trillion dollars.
8. Laurene Powell Jobs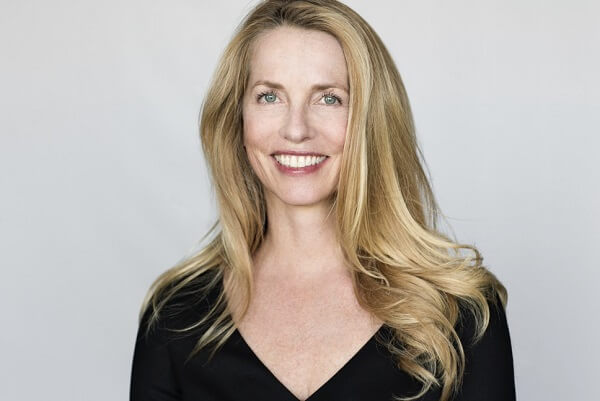 The widow of the legendary Steve Jobs is an entrepreneur, inventor and industrial designer, co-founder and former leader of one of the most expensive companies in the world. After his death, a fractional share of Apple and Disney came to his wife that instantly made her the largest shareholder of Disney. In 2017, Lauren owns 4% of the Disney Company. Also recently, Laurene bought a majority stake in The Atlantic publishing house and founded a number of educational initiatives in her homeland.
9. Alice Walton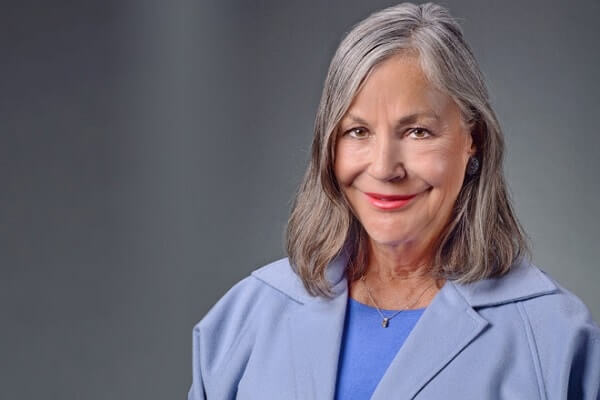 Alice Walton is the only daughter of the founder of Walmart, Sam Walton, who controls the largest retail and wholesale trading network in the world. Over the past year, Alice has greatly multiplied her wealth, as the company's stock price has increased by 43%, which brought the entrepreneur additional 12.2 billion dollars. Now Walmart actively develops in the direction of e-commerce, creating new products and services and four clothing lines at once.
Alice Walton is known for her active involvement in art and financing political companies. When she was only 10 years old, she bought a reproduction of Picasso's painting "Blue Nude" in a store that belonged to her father - the franchise of Ben Franklin Stores. To date, there are many works in Alice's personal collection that in total cost hundreds of millions of dollars. Watson opened the Museum of American Art in Bentonville, Arkansas. In the Museum there are works of such famous artists as Andy Warhol, Mark Rothko and Norman Rockwell.
10. Angelina Jolie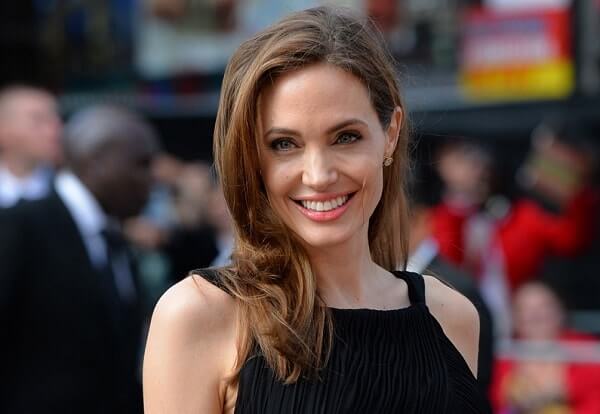 Being an amazingly beautiful woman, Angelina Jolie is one of the hottest female celebrities over 40. Angelina Jolie is the absolute triumpher of all iconic red carpets of the 2018 season. Without missing a single important ceremony in the last six months, the Hollywood actress became the brightest and most discussed star of the British BAFTA-2018 award, which was held on February 18 in the Royal Albert Hall. On the red carpet of the "British Oscar" Jolie appeared in a black velvet bustier dress from Ralph&Russo. Angelina shone at the ACS Award ceremony in Los Angeles and again stole the show at the BAFTA Awards in London.
Angelina's hair was gathered up into a low bun at the nape, thus putting emphasis on the luxurious diamond earrings. Her makeup was, as always, done in the pastel colors: signature cat eye, perfect tone, slight accent on the cheekbones with the help of a bronzer and highlighter, and invariably sensual lips almost completely naked except for a drop of translucent lip gloss.