06.10.2016
Russian girls have already won the status of the most desirable partners for long-term relationships. Their merits are uncountable, and their beauty makes male hearts all over the world melt. How can you actually meet a Russian girl to share your life with? Of course, you can search for a perfect candidate on the Internet, but why not try your luck if you go to Russian on some occasion? So let's assume you've arrived in Russia in searches of a prospective soulmate. Where exactly should you go to encounter a beautiful single girl who would take an interest in communication with you? Read our article and find out!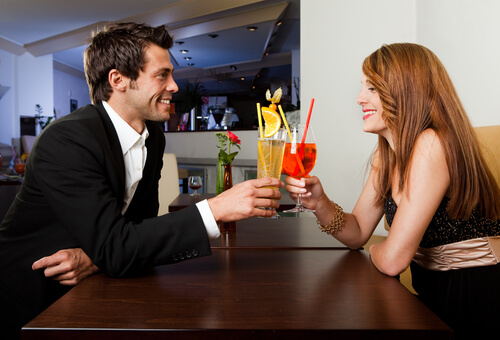 1. Coffeehouses
This may be the very first type of spots to check out. Coffee shops are popular venues for different kinds of meetings in Russia. In particular, young single girls love coming here to chat with their female peers and kill some time. Or they even come here alone. However, a girl sitting alone at her table is likely waiting for her boyfriend so approaching her might by risky. But when it comes to a group of nice females, don't hesitate to test your attractiveness. Not all of them may be single, yet here, your chances to find someone special increase.
2. Clubs
Russian women are actually mad for dancing. They believe: an overnight stay in a club is indeed a celebration. So they put on their best outfits, high-heeled shoes that make female legs look so spectacular, wear makeup, and go for adventures. That's why in clubs, you will definitely meet stunning women to get acquainted with. Apart from entertainment, they seek here potential boyfriends – keep it in mind and benefit by it! Special music, lighting, and drinks make it super easy to approach any girl you like. She wouldn't mind to dance and drink with you which gives you an opportunity to charm her.
3. Bars and pubs
Russian girls like attending various cover band concerts, and those spots are quite similar to clubs – they also include music, dancing, and a relaxing atmosphere. Again, ladies come here dressed to kill and accompanied by their female friends. Probably, the most solid way to approach a Russian girl in a bar is to buy her a drink – once she has noticed you and accepted your invitation, don't get timid and promote a conversation. Remember: Russian women like initiative and decisive guys. When you take the first step, it is a chance for them to demonstrate their femininity.
4. Parks
Quiet green areas may become perfect to pick up a single Russian girl. During the warm season of the year, they come here to get fresh air and relax after a workday. Well, not all Russian girls are excited about making acquaintances in the street. Yet you still may show your quality: meeting a stranger in the street awakens Russian girls' interest. As a rule, Russian ladies in big cities speak English so you may, for example, ask her to show you the way and then prolong your communication. The more you try – the more certain your success becomes.
5. Shopping malls
To a certain degree, women are addicted to shopping. Especially, if those are Russian women who are deeply concerned how they look and what impression they make. To emphasize their inborn beauty, they buy a lot of clothing and cosmetics. Apart from it, Russian girls are likely to be found at large supermarkets, bookstores, and even geek shops. So if you wish to meet a sociable Russian lady, we strongly recommend you exploring local shopping centres. When you go to some trading areas, it is possible to find there a woman who shares your interests.
6. Crowded places
Those may be different celebrations or just leisure gatherings on squares. Young Russians like to fiddle around these spots in summers – why not go hunting for hot single ladies? You may even bring some buddies with you just in case you meet a group of girls. As you already know, Russian women like men who are capable of being a leader so nothing restricts you from approaching a female you are attracted to. If she rejects you, don't get depressed, this is what our life is. The entire street is at your disposal – try your like over and over and you will succeed!
7. Street occasions
Linked to the previous one, this point implies various fairs, outdoor concerts, festivals, or some other public events. Using the Internet, it's not so difficult to find some interesting occasions you would like to visit alone or in a company of friends. This type of meeting spots is valuable because of the high probability to meet there a like-minded Russian girl, not to mention you will instantly pick a topic for a conversation. By the way, this may also work for international feasts. Russian ladies aren't so active travellers in comparison with westerners yet it's still possible to meet one abroad.