05.03.2019
Some men can't even think about dating women with kids. Partially, they are right because not always this experience is positive. If you've just met a single parent, you might feel apprehensive trying to build strong relationships, especially if you don't have kids and have not the slightest idea on how to behave with them. Plus, in all likelihood, you'll be forced to meet her ex frequently. As a result, things can be even more terrible.

Nevertheless, when you are involved in dating women with kids, it is not so awkward as you might think. Sometimes, this experience can even be more pleasant and rewarding. In this expert review, we'll discuss a few secrets showing that it is possible to be engaged in dating a woman with kids. Furthermore, this relationship can grow into something bigger.
Dating with Kids: What's It Like?
There are some things you need to be aware of before you finally start building up your relationships with this woman. Dating a divorced woman with kids is not always easy. However, you shouldn't think that it will be a painful experience.
As we have already mentioned, there are some things you need to accept before you immerse yourself in new relationships. So, get comfortable and check them out!
Children come first. Always.
If you have kids, you might understand that. If you don't have them, just accept this rule. No matter whether you like it or not, just accept it. Until she has small kids, their affairs and needs are of prime importance for her. It doesn't mean she doesn't love you. Kids are always a top priority for women. If you want to spend every day with her, you should be ready for the company of her son or daughter.
She may talk about her ex-husband
Keep in mind that dating after divorce with kids is not always as easy as you might think. You'll feel that sometimes, she is emotionally distant from you. Besides, she will be talking about her ex-husband. She understands that this topic is forbidden, but she can't do anything. These emotional ups-and-downs can definitely spoil your relationships, but if you accept this and help her overcome the frustration, you'll be rewarded.
A single parent usually tries to avoid an instant relationship. Therefore, it will take more time until your relationship grows into something bigger. Adventurism is not about them. It might take some time until you know each other better.
You simply can't plan your activities beforehand. Her kid can catch a cold, she may have a sudden business trip or anything else. Planning your date in two or even more weeks is a near impossible feat. If you are used to planning everything ahead, it might be a problem for you. We recommend relaxing and take everything as it goes. We've listed things you must know about single parents before you move on to dating. Keep this in mind, and you won't face any issues.
Dating Someone with Kids: Pros and Cons
Just imagine the situation, you meet a pretty woman, look at her and become really excited. It's great! Mayhap you were waiting for this day for too long! You engage her in conversation and realize that she is divorced and has one, two or even three kids. Your happiness and smile start fading as well as your dreams about a happy future together.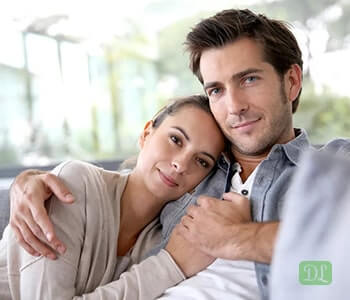 However, you shouldn't think this way. In sober fact, everything is much easier. A woman with kids is almost the same as a woman without kids. You just need to answer one question, "Can you love her children?" If you want to be happy in this relationship, you need to accept the fact that she won't leave her kids.
So, how to be in a relationship with someone who has a child? How to create a happy family? You'll find the answer in this article, but firstly, let's have a look at all the merits and demerits of this relationship. What Are the Key Advantages of Dating a Single Parent?
Lack of time together. We mean some quality time when there are only you and your partner. Keep in mind that dating a divorced man with children is the same as dating a woman with kids. Both have jam-packed schedules that are mostly focused on the needs of their offspring. If you want to spend an evening together, your partner must find a babysitter who will watch a child. Furthermore, your date can be canceled at any moment because a child can catch a cold, break their arm, swallow dangerous pills, etc. You shouldn't be disappointed because of this.
You'll always be in second place. Dating a man with children or a woman who has kids, you should remember one rule - you have come to their family so you might consider its rules. At the initial stage of dating, you will never be more important for her than her children. However, it doesn't mean such behavior will last forever. When you get to know each other better, you'll see that her attitude to you will change.
Jealousy. Dating a separated man with children or a woman means meeting their exes. Yes, they are divorced, but they have children so sooner or later, you'll see their partners. Jealousy can ruin your relationship.
It is hard to mix well with her children. Not all kids can accept a new mother or father after a divorce. They are also in difficult times and sometimes, it takes more time to understand that their mom and dad will never be living together again. Therefore, kids may influence your relationship. However, you might understand that kids are just kids. You shouldn't blame them. Gradually, the situation will change for the better. You just need to be honest and kind with them.
These are the main disadvantages of dating a widower with kids or a divorced woman with children. However, there are hundreds of successful examples proving that dating a partner with children can make you happy!
Well, What Are the Main Benefits?
Single parents are more responsible. Children change people and make them even more responsible. They won't lie and won't let you down.
They are more open. Single parents are most interested in deeper characteristics such as your character traits or your ability to be a good parent for their kids. Your weight, attractiveness or age actually doesn't matter.
A woman won't disappear unexpectedly. Divorced partners mostly put away all these childish things. They won't disappear unexpectedly because they are more responsible. Even if he or she doesn't like you, you'll definitely hear the truth.
You'll get a family! A woman or a man with kids is a family even if they are divorced. You have a sterling opportunity to become a part of their family!
As you see dating a single parent has lots of pros and cons, but the result actually depends on you and your feelings. If you love each other, you have chances to become happy together!
How to Date a Woman with a Child?
We have just covered the basics and now, it is time to move on to the discussion of the main tips that might help you build up a healthy relationship. They are as follows.
Be more patient. Her children won't accept you on the first date. Therefore, you may experience some difficulties until you mix well with them. Furthermore, fitting into her life and her busy schedule requires some time. You also need to give her some time to get used to you. As we have already mentioned, you should also be ready for unexpected circumstances that may spoil your evening.
Do something to surprise your partner. You can send a bouquet of flowers in the middle of the working day or send her a text message. She will be happy to know that you think of her and want to make her a bit happier. You can meet her after a working day when she isn't waiting for it. You can organize a picnic together with her children. If she is a divorced woman, who tries to get back to a normal life after a divorce, she will appreciate your desire to help.
Always ask about her kids. We have already mentioned that her kids are a top priority for her. Therefore, it would be great if you talk about them. If you want to be in her life for a long time, you should understand that her kids are always a part of the deal.
Buy gifts for her kids. When you come to her place, you shouldn't bring only flowers. Think of her kids too. There's no need to buy too expensive toys because such simple things as cakes, balloons or puzzles can gladden them. When you start dating, don't be ashamed of asking about her kids, what toys they like and what games they like to play. You'll find out about their favorite games more and present them at a well-chosen moment. We guarantee, your partner and her kids will be happy!
Don't cheat her. If you are interested in short-term relationships, this woman is not for you. Keep in mind this before you start dating. We can give the same advice about dating a man with children. You should have a plan for your future together. If you can't imagine it, it is much better not to start dating. Don't hurt her! If your goal is to meet a woman for just one night, try to avoid divorcees.
She needs your love. She wants to be loved. If you feel like you fall in love, then tell her about your feelings. She will be happy to hear this! You have the chances to become happy in the future, but you need to be honest with each other. A divorced woman is searching for an emotionally stable relationship. So, if you love her, tell her about your feelings.
Dating a man or a woman with one or more children is not for everyone. Keep this in mind before your relationship grows into something bigger. There are a number of issues that can spoil your relationship. However, you must decide for yourself - do you need this? Do you really love this woman? Do you want to be together in the near future? Are you ready to love her children? If all the answers are positive, in all likelihood, you'll be happy together! However, if you doubt or you are child-free, it is much better to find a partner who has the same viewpoint as you have!