06.02.2019
Do you know how hard it is to keep the flame burning after five, ten or even more years of being married? Seems like the majority of modern couples will agree that sometimes it is really hard to do this. Sexual intimacy really matters, sometimes even more than any other aspect of your life together. If you don't have the slightest idea how to make your relationship last longer and desire to keep the spark between you and your spouse, we highly encourage you to direct your attention to this insightful review!
Our overriding purpose is to show how sexy messages to her or him can change your relationship. Definitely, there are lots of other sex toys which are meant for this purpose but let's start with such simple things as ordinary sexy text messages for her. We guarantee you'll be completely surprised with the result.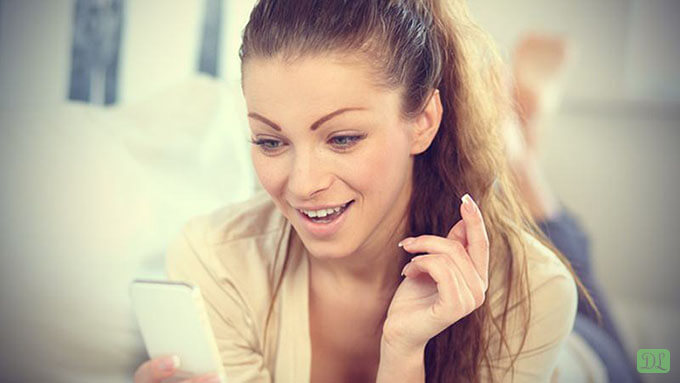 Are Sexy Messages a Good Idea?
Before we move on to the discussion of the best sexy messages, we should cover this topic. What do you think? Can sexy messages to a guy or girl improve your relationship? Definitely, yes. Let's dig a little deeper!
These are simple tricks which can easily trigger a necessary mood. Just imagine the situation: you do the same things on a day-to-day basis. As the years go by, you realize that you get bored of this dull daily routine. The same happens with sexual relationships. During a courting stage, you can't get enough of your partner. Furthermore, you are ready to spend days and nights together, but as the time moves on, the situation changes and not for the better. Under these circumstances, you have two solutions to this problem: you can break up or you can do something to save your relationships.
The easiest and absolutely free thing you can do is sexting or sharing intimate messages with each other. They will help establish your relationship, make them stronger and even find out the other side of your partner.
Besides, they can spice up your relationship! Sexy message to girlfriend or boyfriend will definitely make them restless. Furthermore, if your partner frequently works after hours, and you have no idea how to make them come home earlier, send them a sexy message. You'll see that they will come back home earlier than you might think.
How to Write a Sexy Text Message?
Before we provide you with a list of samples to use in your personal life, we would like to guide you through some valuable pieces of advice that will explain how to write these messages. There are a few tips you must be aware of. Keep in mind that sometimes, it is really hard to talk about such issues as sex. However, it is much easier to write about this. Please, take your time and think what would you like to tell your partner? Be honest!
Try to make your messages as knee-jerk as possible. You shouldn't be ashamed of dirty things. Keep in mind that your beloved one doesn't care about what you say. The thing is that they just want to know whether you are excited. All the rest doesn't matter at all. Besides, your lover will see what you are thinking of them. That is great because the feeling that someone needs you really inspires!
Well, you shouldn't even worry about the content of your text message. Your mindset and your emotions are more important.
Besides, you shouldn't feel awkward about sexy text messages for her. It's okay! That's a great tool to show that you love, wait and appreciate your partner! Your overriding purpose is to put this or that sexy idea in the head of your lover. Therefore, you should avoid too simple and obvious things. Try to make them incredible and mysterious.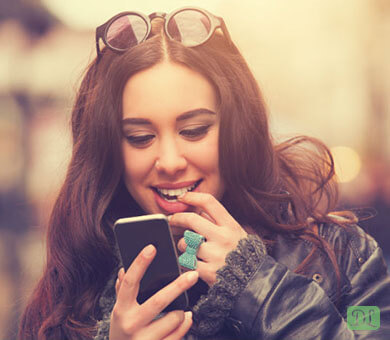 When you write sexy messages for her or him for the first time in your life, you'll definitely face some difficulties (especially if your writing skills are far from perfect, and you can't express your ideas in a written form). But wait, we are here! Our primary aim is to provide you with a few great samples which might help you. So, it is time to have a look!
Incredible Sexy Text Messages for Him
Have not got the foggiest idea what sexy messages to send to him? Take a look at the below-listed samples! Mayhap, one of them is what you really need!
I'm naked, but none of my blankets can warm me. Do you know how to help me? Seems like you'll guess what I mean.
Guess what underwear I have today? I think you'll like it! You just need to hurry up!
There's one thing which bothers me the whole day - I can't stop thinking of you.
I can't work today. I can't put out some dirty things from my mind. Will we repeat them today?
I've just bought a few new sex toys today. Looking forward to you to check how they work.
What about playing Simon Says tonight? I am waiting for you impatiently.
I am suffering from insomnia without you. I guess no one can help me today.
I have just imagined what we would do together if you were here right now. Come to my place tonight. Seems like the evening will be hot!
Are you sad? I know how to help you, darling.
I can't forget that dirty dream. I need your help immediately!
Still doubt? Just try! Choose the most appropriate one and send it your loved one.
Sexy Text Messages for Her
Are still eager to know how to vary your sex life? Do you want to spice up your relationship? Have a look at the most effective sexy text messages to send to your girlfriend and just wait for a result. By the way, we guarantee that you won't wait for too long!
I've just had a shower, but now I want you to come home and make me dirty again.
Hey, girl, you drive me crazy, and I have no idea what to do.
Is it really possible to get you out of my mind? I think that no. You are awesome!
I can't stop thinking about your butt. You need to save me from these thoughts. Seems like you know how!
When I close my eyes, I imagine your amazing body.
Seems like I can be lost in your eyes, they are perfect!
I am thinking of your lips all day long, they are so sweet!
What are your plans for this evening? I can't stop thinking of you and seems like I know what we do.
This day was terrible but thinking of you makes me happier.
My love, I know that you can be naughty. What about showing how naughty you are? I know how to discipline you.
Keep in mind, your girlfriend will be definitely shocked!
Sweet Sexy Messages for Both of You
Sending your loved one a sweet message will definitely make your relationship stronger. Besides, these simple phrases can light up the day of your beloved. It is time to check this!
My love, have a nice day! Hope you'll have a perfect day.
Do you know what the first thing I do when I wake up? I take a smartphone and check whether there are any messages from you.
You are awesome and seems like I will never get tired of you. Love you!
I think I should start looking for another job. Just want to be near you all day long.
Will I see you tonight? I can't wait to kiss your sweet lips and touch your body.
Do you know what the main reason for the smile on my face is? Only you and thoughts about you.
You are my queen, and you will always be in my heart.
I am tired, but thoughts about you give me some energy.
What are your plans? I think my future is impossible without you. It will be empty.
My love, I adore you because you lift me up every day and make my life better.
Your loved one will definitely send an immediate answer. We guarantee that these messages won't be unnoticed!
Sexy Good Night Messages for Both
Are you going to say goodnight to your partner? Why not do this is in a little bit more creative manner? We mean sending a cute and sexy message! Below, you can find the list of the best ideas.
Send your sexy photo to your partner and write that you can't fall asleep without him or her.
I miss you baby, and I want you to be here, with me.
I want you, baby, right now and I can't fall asleep without you.
I am looking forward to hearing from you tomorrow. Baby, I'm happy that I've met you.
Hope that I will be in your dreams this night! You are just a gift from fate!
I can't imagine my life and my future without you. You are incredible!
Do you know what the best bedtime story for me is? Beach, you and me, hope you know what I mean.
Can't live a day without you. Hope we'll see each other very soon!
I wish you were here and we watched Fifty Shades of Grey tonight.
It's a pity that you can't be near me tonight... I can't get asleep without you.
I imagine how I rip off your sexy trousers and do what I want with your body. But, unfortunately, you aren't with me right now.
Use one of these ideas, and you'll notice that your partner has become more attentive to you.
The Best Cute Sexy Messages for Your Partner
Are you in a bunny phase right now? Seems like these ideas will make your relationship hotter. Have a look and choose the best one to send to your lover.
Baby, I had a very naughty dream last night, and you were the main character of this movie. Could you imagine what we did together? I hope, you can…
Honey, just want to ask you what are your favorite panties? I can't choose which one to put on because you will be playing with them tonight.
I am waiting for you, naked on our bed, and you can do whatever you want with me.
I can't live without your soft and so sweet kisses. Come back home, honey, as soon as possible!
Can't imagine my life without your sexy body! Love you so much and waiting for you here, in our bed.
You are awesome! Right now, I want to feel your lips on my body. Where are you now?
I forget who I am when you kiss me because you are the best person in my life.
My thoughts are about you, and they are too dirty. I can't even write about this.
Honey, I'm ready to play with you, but you aren't here, please, don't make me wait.
My friends don't like when I am talking about you, but I can't...I simply can't get you out of my crazy mind.
Wish to surprise your partner? If your sex life is not regular or you feel like you grow apart, send your lover one of these messages. The result will not be long in coming! However, if the above-mentioned ideas don't meet your demands, we strongly suggest having a look at the following texts. Maybe, you'll opt for one of them.
I can't wait until the working day is over. I dream of spending a night with you. Hope you have the same plans for this evening?
What about a romantic weekend? Only you, me, wine, flowers…. hope you'll guess what we are going to do.
My thoughts are only about you and your amazing butts.
Dream of being with you now and forever. Dream of spending every night with you.
Honey, I can't decide what underwear to choose. Maybe, you'll help me? (Send a few photos)
I still remember the first time I met you. I understood that you were awesome. What about spending a romantic night together?
What about sex in public? Tonight? Seems like we need these emotions.
Honey, I want you every day of my life. Your body is my sweetest candy.
Have no idea how to bring back love to your relationship? Tired of your daily routine? Use one of these ideas, and you'll bring passion and love back!