24.04.2018
A female politician isn't a rarity nowadays. But a beautiful female politician still attracts a lot of attention to her person. The thing is that even in a modern society, we can't get rid of some generally accepted stereotypes, such as "If she's beautiful, she's probably not that clever." But the ladies on our list are direct proof that this belief is false. Although politics is considered to be a male sphere of activity, more and more powerful women with an active lifestyle and views are entering the world arena where only a strong spirit and solid beliefs can survive.
In this Top-10, we present to you the hottest female politicians in the world: ministers, deputies, statesmen, or former politicians, who haven't lost their femininity and attractiveness.
10) Hina Rabbani Khar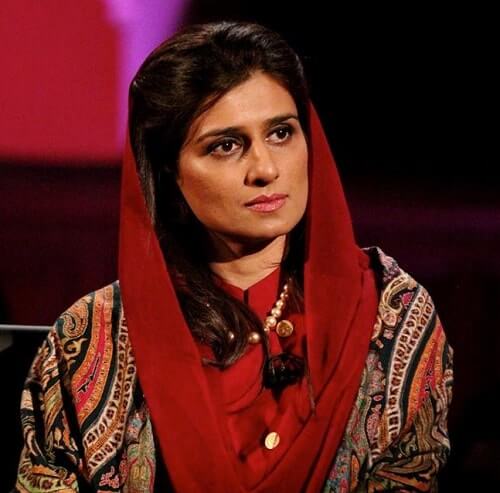 The first lady on our list of hot female politicians was born on November 19, 1977, to the family of an influential politician and a large Punjabi landowner Ghulam Rabbani Khar. The girl chose politics as the main activity following the example of her father. After receiving a prestigious education at the age of 25, she became a member of the National Assembly. In 2005, she received the post of State Minister for Economic Affairs, and later her scope of activities included the financial policy of the state.
Hina Rabbani Khar was the first woman in Pakistan to represent the country's budget in the National Assembly. In 2011, she was entrusted with the post of Federal Minister for Foreign Affairs. The girl successfully copes with her duties so far, while still taking care of her husband and bringing up two daughters.
9) Eva Kaili
Eva is considered one of the hottest female politicians in Greece. She's a member of the Parliament of this country, as well as a member of the Committee for National Defense and Foreign Affairs. In addition, Eva holds a post in an organization that defends the rights of Greeks outside their homeland. Her rapidly developing political career is the result of Eva's tremendous effort. Her success lies in hard-working, purposeful and strong-willed character.
The girl was born in a simple family of an engineer and a housewife. After graduation, she entered the Aristotle University of Thessaloniki and graduated with a Bachelor's degree in architecture and engineering. In 2008, she received a Master of Arts degree in International Relations, graduating from the University of Piraeus. Before coming to politics, Eva worked as a journalist and TV presenter on the main channel of Greece - Mega Channel. For Eva, successful political career isn't an obstacle to acquiring new knowledge. Now she's on the way to getting the Ph.D. degree in international political economy.
8) Magdalena Ogorek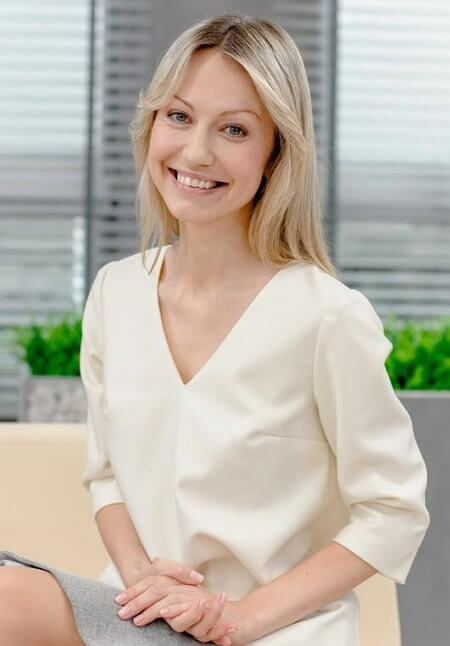 In May 2015, Magdalena Ogorek could become the president of Poland. Being one of the world's gorgeous female politicians, Magdalena got several cute nicknames from Internet users, but if you get to know her better, you'll see that they don't suit her character at all.
Ogorek was a candidate from the Democratic Left Alliance. Previously, she worked in the office of President Alexander Kwasniewski and then became an expert in the Alliance. Magdalena has several higher educations: she's a candidate of medical sciences and a historian. Magdalena also worked as a TV presenter, but neither television nor medical careers interested her as much as politics did. As Magdalena says, she wants to change some laws in her home country and has a "vision of an active presidency."
7) Maria Rosaria "Mara" Carfagna
After the new Italian cabinet was sworn in 2008, Maria Rosaria Carfagna was praised by local media. Apart from becoming one of the most famous female politicians, Mara quickly got the nickname "the prettiest minister in the world" mostly due to her sexy photo shoot for Maxim magazine in 2001. Prior to the political career, Mara worked as a model and even took part in the Miss Italy 1997 beauty contest. After graduating from the Faculty of Law of the University of Salerno, Carfagna became a TV presenter in the media company owned by Berlusconi. In 2006 she was elected to the Italian Chamber of Deputies, and two years later she was appointed Minister of Equal Opportunities. Italians call Maria Mara La Bella (Beautiful Mara).
6) Orly Levy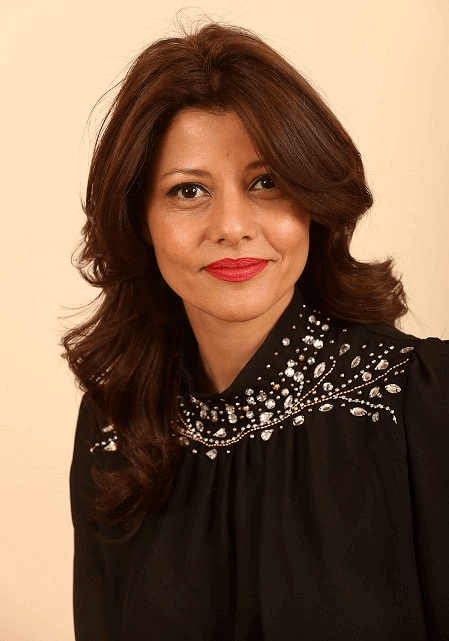 Orly Levy, a popular Israeli politician, a member of the 18th Knesset convocation, followed into her father's career steps. David Levy also chose a political career as his main activity and passed his passion to his daughter. While studying law at the Interdisciplinary Center in Herzliya, Orly worked as a model, taking part in the advertising campaigns for Israeli firms. Then she tried herself as a TV presenter for kids' TV shows on state and commercial channels. Some time after, Orly came into politics and immediately got a status of one of the most beautiful female politicians in the world. Now Orly successfully combines career and family life: she's the mother of four children and a member of the commission for protection of child rights, the commission on labor, welfare, and health.
5) Natalya Korolevskaya
Natalya Korolevskaya is a Ukrainian politician and a very ambitious lady. She came into the business at the age of eighteen, becoming the financial director of a large company and later creating her own business empire. In 2006, she became a member of the Ukrainian parliament and a secretary of the Parliamentary Committee on Economic Policy. At the extraordinary parliamentary elections in 2007, Korolevskaya was again elected a people's deputy and headed the Committee on Industrial and Regulatory Policy and Entrepreneurship. In 2012, she was expelled from her faction due to a systematic violation of factional discipline.
According to a poll of the Internet beauty contest among people's deputies, Natalya was named one of the most attractive female politicians in Ukraine.
4) Sethrida Tawk Geagea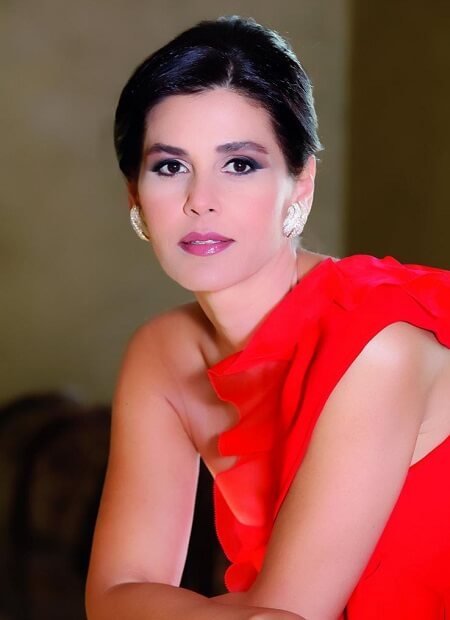 Sethrida Geagea is one of the best looking female politicians in Lebanon, as well as an example of a strong character and incredible courage. Sethrida's political career began during her studies at the Lebanese-American University. There she met her future husband, Samir Geagea, who was also a politician. In 1994, Lebanese parties were disbanded, and Sethrida's husband was imprisoned. From that moment, she has been struggling to set him and other citizens of the country free. The fight took 11 years, but Sethrida achieved the desired result. Her husband was released, and now the couple is running for local government elections each year.
3) Tulsi Gabbard
The bronze goes to one of the sexiest American female politicians. Just like Orly Levy, Tulsi Gabbard chose a political career following the example of her father, the Hawaiian politician Mike Gabbard. Her career developed rapidly: she has always been smart, purposeful, and serious. Tulsi graduated from Hawaii Pacific University, receiving a bachelor's degree in business, and at the age of 21, she entered politics.
Gabbard won the election to the House of Representatives of the State of Hawaii, thus becoming the youngest woman to be elected to the legislature in US history. She worked in education, tourism, and economic development, and in 2004, she suddenly gave up her job and volunteered in Iraq, where she served in the US Army medical regiment for a whole year. Upon her return from Iraq, Tulsi resumed her political career as an assistant to the senator of the state of Hawaii. Then she became a member of the House of Representatives of the US Congress.
2) Alina Kabaeva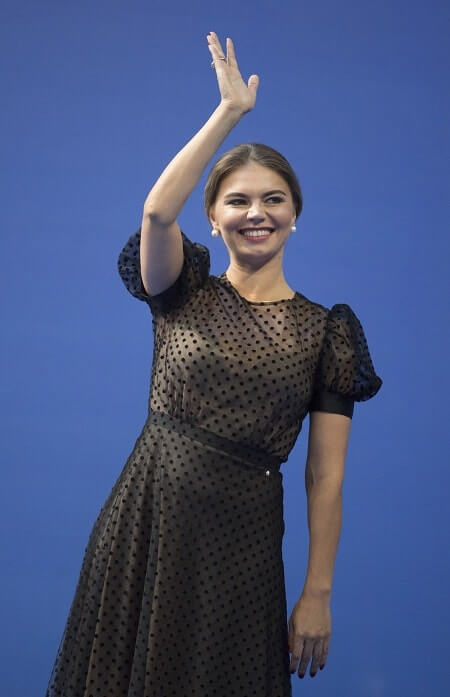 The former gymnast and honored master of sports Alina Kabaeva could win many more sports victories and become one of the best trainers in Russia, but she decided to go into politics. At first, she became a member of the Supreme Council of the United Russia party, five years later she became a member of the Public Chamber, becoming one of the sexiest female politicians in Russia. In 2007, she was appointed a deputy of the State Duma of the Federal Assembly, devoting herself to issues in youth affairs. In 2014, Alina began a new stage in her career, becoming a chairman of the board of directors of a large holding company.
1) Rania Al-Abdullah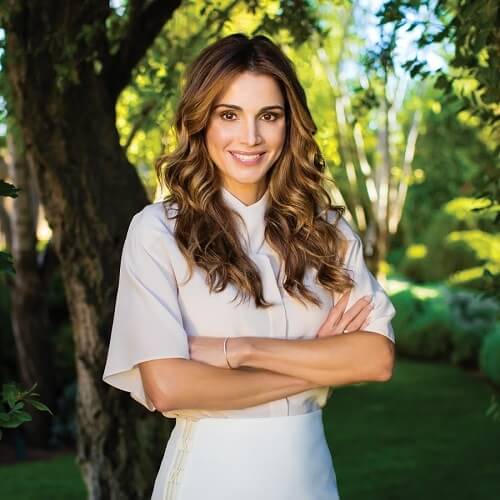 And the top spot on our list of sexy female politicians goes to Rania Al-Abdullah. Now Rania runs the whole country together with her husband, but in her childhood years, the girl couldn't even imagine that her life would look like this. Rania was born in Kuwait to a simple family of Palestinians, who have nothing to do with the royal family. In the early 1990s, her family had to flee to Jordan because Palestinians were accused of cooperating with Iraqi services. However, this crucial and seemingly difficult moment played a decisive role in the girl's life at that time. Soon she met her husband Abdullah, who turned out to be the son of King Hussein of Jordan.
Becoming a queen, Rania began actively reforming the spheres of education and health and work on the development of tourism in Jordan and the expansion of cultural dialogue between the West and the Arab world. Rania actively supports women, protecting their interests. Charity plays a big role in the life of the queen. She founded her first fund called Jordan River Foundation, aimed at improving the lives of women and children in Jordan, in 1995.
Rania became the first Arab queen, who decided to use social networks to communicate with her subjects. In 2008, she started her own channel on YouTube to develop a discussion about the West's perception of the Arab world, and later she joined other networks: Facebook, Twitter, and Instagram. Her achievements make Rania one of the most stunning female politicians.