03.02.2020
People will never get tired of listening to cute stories from the category "How I Met My Partner." It is like when one woman told a story about how she lived on the fifth floor without an elevator and threw a banana peel out of a window, and this peel hit a man's head. The man went upstairs to the fifth floor to return the peel, but he never left. These stories of amazing coincidences gradually disappear into the digital age, when all interactions are planned. More than 40 million Americans meet online. However, only a few of them go on dates. People just get tired of the endless correspondence and end the conversation without having seen each other.
Dating sites have become part of everyday life. However, many people have faced nothing but disappointment. What if virtual communication does not lead to anything? You might have been dating online for some time, and you are tired of the endless exchange of messages and coming up with witty remarks that still do not lead to a meeting. Millions of training, thousands of pick-up coaches teach men how to conduct a dialogue with a girl. And everyone is trying to beat each other in originality. Each coach for a "nominal fee" promises to open a super-secret of successful acquaintance and strong relationships. But is everything so complicated and confusing? Will one have to master something sacredly mysterious? It turns out that quite simple knowledge and skills are needed to communicate normally if you date women online. However, everything is not that easy, and even if you have managed to interest a girl online, you shouldn't forget about the questions to ask before you start dating.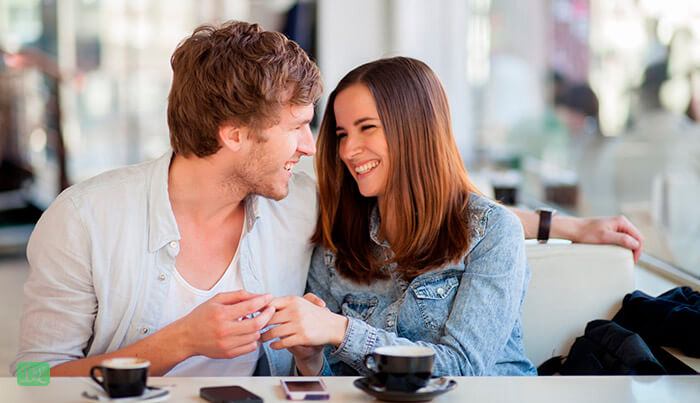 Why Is It Important to Know More About a Person Before Meeting?
Using the dating application, remember that you are not on sale, although the format is similar: it seems like a huge choice, but there are still a big number of men with the same size who want to buy at least something. Spend time not only on sorting but also on a detailed acquaintance with the profile that attracted your attention. Evaluate the pros and cons, try to learn a little more about the girl by correspondence. This preliminary analysis will help you decide whether to meet her in real life. You don't want to waste your time, do you? If a girl seems interesting to you, try to meet in the first two weeks of communication, have not forgotten about online dating questions to ask before the meeting.
The problem of online dating is that there are too many people with different intentions. Someone is looking for sex there, another one is looking for a happy marriage, while the third party is gathering their own fan club and increasing self-esteem at the expense of other people. Some users may give the impression that they are interested only in you, while they are communicating with five more people on a man and woman dating site. This is not bad, but only if you are aware that you are participating in the casting. If it's important for you that the person has serious intentions, then you should remember about important questions to ask before dating someone and pay attention to the details: maybe they are talking to you only when it's comfortable for them or they repeat conversation topics.
When we are communicating online, we focus on superficial qualities: appearance, ease of communication, good work, funny jokes. However, all this will turn out to be unimportant if, as a result, you do not coincide in values and things that are of great importance to you. So, you will have a much better chance of a serious relationship if you realize at an early stage that you have similar outlooks on life, that's why you should know what to ask someone before dating them. For example, it's important to find out their priorities, goals, plans, what inspires and motivates them. This does not mean that it's about philosophical questions to ask a girl before dating, although any topic will be appropriate if you can correctly ask about it.
Necessary Questions Before the Meeting
It may seem that the interlocutor is not honest enough, they are hiding something, or are just in no hurry to open up. Simple questions like, "What are you fond of?" do not help see their true character. If you are thinking about an offline date, it's time to remember about tricky questions to ask when newly dating. These phrases will help you better see the essence of the lady and catch her off guard with an unusual topic. And her reaction, as well as the meaning of the answer, will tell you much more about her, so you will understand for sure whether she is worth the effort and time you are going to spend on her.
1. Are you ready for committed relationships?
It is among the top 5 questions to ask before dating to determine the level of self-esteem and goals of the young lady. The answer also shows how serious she treats it, what she believes is the key to a strong and healthy relationship. Is she ready to give something in return, and not just consume your resources? Is there something in her words that is alarming? Is there logic, clarity, and practicality in her words? A girl who is close to the role of a wife and may become her in the future, but she is not yet ready for this, will also give arguments in favor of her opinion.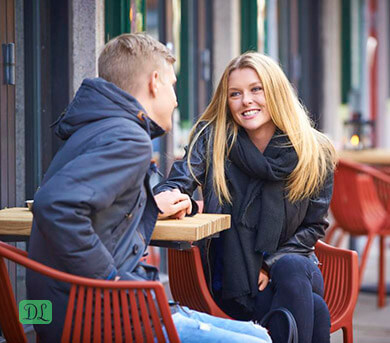 2. Do you share everything with friends?
Many men do not like it when their partners share the details of their personal lives, especially candid or negative, with their friends. The desire for intimacy and non-publicity in this regard can be understood. Therefore, if you adhere to such views, it is better to look for a lady who sets limits in communicating with friends. To understand whether the interlocutor belongs to such a type, it is enough to ask her a few clarifying questions. If a woman is very frank with her friends, and you don't like that, you can ask if she agrees to take privacy more seriously.
3. What do you dislike about me?
Such a phrase will help you understand how the interlocutor sees you. At the same time, the girl will more readily and frankly share doubts about her potential partner. Listening to her answers, you can find out how she treats cheating, whether she has certain boundaries of loyalty, whether she perceives you adequately, whether she has created an idealized image in her head as well as how directly and delicately she can talk about other people's drawbacks, what she expects from you in terms of behavior and character, and whether she considers you as a potential partner.
4. Can a man kiss a girl on the N-th date?
The N-th date means the future meeting or the current stage of the relationship. And the real significance of the question is not permission to kiss the girl. Such a phrase will let you know how liberated the girl is. If she doesn't let you kiss her for too long, then maybe she's just playing hard-to-get or not interested in you enough. Besides, you will find out how she behaves when she is slightly nervous. Does she change the subject, begin to talk a lot and quickly, or make fun of it? After such a question, the girl will really begin to expect a kiss at the end of the meeting.
5. Do you think I have complexes?
It is one of the questions to ask someone before dating them and another way to hear all the ins and outs about yourself without asking about your drawbacks directly. For example, if a girl tells about your possible complexes, then she has studied you well and is interested in you. However, among the options, she may list things that she does not like about any man. Anyway, her answers will show you her level of straightforwardness, honesty, the tension in unusual conversations. After waiting for her answer, you can tell her about your real experiences, lack of confidence in something and ask how she treats this. It also expresses her level of empathy, her desire to understand another person, her ability to support. So, you will know with whom you are going to meet in real life.
6. Are you against your boyfriend watching adult movies?
The answer reflects the degree of stiffness of the lady, how ready she is and whether she can talk on such topics at all. Sometimes this phrase helps a girl reveal her sense of humor and ability to understand it. Even though the question itself is a bit comical, there are a lot of couples among those who quarrel because of problems in sex or emancipation. That is why you should treat a woman's answer seriously. You can also ask what a girl would do if she found her young man watching porn. Her answer will reflect the attitude to this question, the reaction to the divergence of views, the ability to discuss and solve such problems.
7. Love without money, or money without love in relationships?
Both money and love are two very important components of everyone's life. It is extremely difficult to highlight the main one, and there is no particular need. However, one component will still outweigh the priorities. And the main thing is to understand whether your principles don't contradict. Besides, some of the girl's answers can alert, regardless of the degree of your compatibility. For example, most often, an instant unambiguous choice in favor of a relationship speaks of insincerity, an attempt to impress at any cost while avoidance of the answer tells about unwillingness to admit their "cons" or to be honest. Almost categorical emphasis on money and attempts to find out about your income may show you that you are communicating with a gold digger.
8. Am I better than your ex?
The differences between the ex-partner and the current interlocutor do not play a big role. The important thing is how a woman speaks about people from the past. Since she broke up with the previous man, then something did not suit her in their relationship. In what manner she speaks of such a negative is a litmus test of her character. The following things should be alarming: aggression at the mention of ex-partners, blaming them, focusing on their drawbacks and mistakes as well as presenting herself as a victim, and a combination of several listed items. A normal reaction would be to talk about previous relationships in a neutral way or even with a drop of gratitude for the experience. If she does not want to talk about it because she is not ready yet, it is better not to ask her further but to show respect for her personal space.
9. How to conquer you?
It is one of the questions to ask when dating someone new that allows you to understand whether the girl knows what she wants, whether she is aware of her interests, whether they are too changeable. It is unlikely that she will give a clear briefing on the conquest of her heart, but she will give you some ideas and thoughts. What answers indicate that she does not understand her own desires and that most likely, it will be difficult with her? "I don't know," "I never thought about it," and other blurry phrases, as well as a long silence. With such a lady, you will have to learn to read thoughts, be prepared for the whims and mood swings. However, guys who like tricky puzzles, randomness, and want to make their lives harder will like her.
10. What do you like about yourself?
Self-esteem, character, the ability to express herself beautifully and clearly are among things that a man will learn about the girl from the answer. If she respects, loves herself adequately, it will even be easier to fall in love with her. On the contrary, isolation and low self-esteem are signs that you may face problems in a relationship. A man will have to fulfill the role of a good parent or a psychotherapist and solve other girl's problems. Tricky questions to girls will help better reveal their character, get to the bottom of the truth, understand compatibility in the couple. When you know what questions to ask a girl before dating, you will understand whether a girl fits the role of a girlfriend. New impressions after such a conversation and interesting conclusions are guaranteed.
Safety Comes First
The manner of communication in the virtual world can hardly show you the inner world of a person. Very often, men believe that they shouldn't worry about the first meeting just because they are men. However, this is faulty reasoning, and it doesn't matter what gender you belong to, your safety should come first. How to protect yourself and, at the same time, not offend the interlocutor with suspicions? What questions to ask when dating online? What should be the style of behavior on the first real date? What is worth doing and what should be avoided?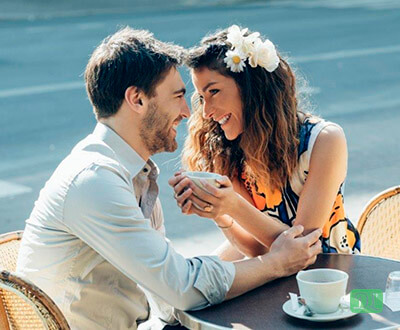 Before the first date, you should conduct a mini reconnaissance. Do not be too lazy to ignore godly questions to ask before dating as well as search for information about a person. It is best to search by name and photo. If they are registered in several social networks, pay attention to the consistency and similarity of information. If a person is registered on more than one dating site and under different names, it is worth thinking about their trustworthiness. There are exceptions when a person forgets a password, then, as a rule, they have several pages with the same information and under the same name. Anyway, you shouldn't be light-minded, and if girls don't forget about good questions to ask a guy before dating him, then why do you do that? One way or another, you are under the same conditions.
How to Protect Yourself on a First Date
Rosy-colored glasses can play a trick on you because many red flags can be noticed even before the first meeting if you don't ignore questions to ask yourself before dating someone. You should be on the alert because they are a stranger. Choose a crowded place. If a person at your refusal shows excessive perseverance or is angry, then perhaps, you should not even think about a second date. Your home is not the best place for the first meeting also.
Trust your instinct
A girl may look like a good person, she offers a lot of things and behaves appropriately, but you feel with your gut that this is not your cup of tea. If you do not want to communicate with her further or something light troubles you even without obvious reason, you shouldn't ask a girl out on a second date. Well, if you don't want to be that adamant, you can give a second chance, but if your gut continues to tell you that something is wrong here, you should listen to it. Be honest with yourself: if this is not the person you were looking for, do not live in illusions.
Keep in touch with family or friends
Before the date, tell your friends where, with whom, and what time you go. Just in case, agree on a conditional "alarming" phrase, with which it is easy to give a signal in a telephone conversation. It doesn't have to be a threat message, but you should keep in touch with your closest people. There is nothing wrong with it, and it doesn't matter whether you are a man or a lady.
Be sure you charged the phone
One of the biggest mistakes you can make is to forget about the necessity to charge your phone and take a power bank with you if you know that your phone's battery doesn't hold a charge. Actually, you cannot do it without your phone nowadays. Anything can happen, starting with being late on a date because of a traffic jam and to some incident that will require you to reach out to the emergency service or your family.
Serve your drinks yourself
If the date takes place in a café or a bar, you should neither drink too much alcohol nor leave your glass unwatched. If the first case characterizes you not from the best side, then the second mistake may have a high cost. Try to avoid drinking alcohol at all. Being intoxicated with alcohol, you can provide the interlocutor with secret information, and find out yourself in an unpleasant situation.
Don't go unfamiliar places
Make an appointment in crowded places like a cafe, restaurant, park, etc., so that you can chat in a relaxed atmosphere, take a walk and get to know each other better. If the companion has "their" intentions for the evening, then the human factor will not allow them to demonstrate talents. Even if your date doesn't seem like a threat, it is better not to tempt fate.
Don't Go Off the Deep End
Nowadays, there is a huge number of different sites and applications that will help you find a partner both for serious relationships and a one-night stand. You can get everything you want. The advantages are obvious: you are looking for a partner without leaving your home and spending any special forces and resources. There are understandable drawbacks: when you are dating online, there is always an element of risk and surprise. You upload your best photos and try to describe yourself from the best side, and all other users do the same.
So, don't rush to jump off the deep end. A mature person understands that relationships become wonderful only with time. Make sure that you are interested in the inner world of the interlocutor, and vice versa. Pay attention to whether there is the emotional closeness between you as well as trust and confidence in the potential partner. When you want to build a committed relationship, it is important to check compatibility in all spheres of life.