06.12.2019
Only a few things in this world can be more important than a first date, and almost nothing can cause as much emotional tension as a first date. This is not without reason since you may never know how your first date will end and what its consequences will be. It can turn to be a disaster and a nightmare, but on the other hand, it can be the beginning of something really big and important. You may spend the rest of your life with this person, even if your first date went really bad. We will talk about ways to establish normal communication after the first date, and possible barriers to communication, later in this article.
As you can see, the first date is a very important moment in anyone's life. Of course, during your life, you will have many first dates with different people, but it is crucial not to miss your moment by letting a special person go away from you because of your inability to maintain contact with him or her. Don't worry, you have come to the perfect place, later in this article, we will share a couple of ideas of what to say after the first date.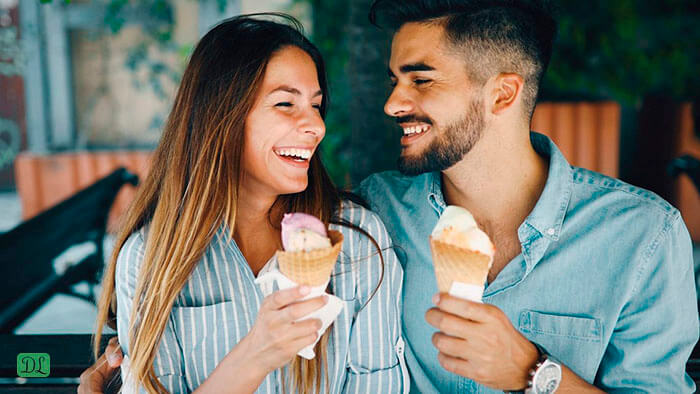 Why You Should Pay Attention to Your Behavior After the First Date
Even before us, many things were said about behavior on the first date, but a few articles say why it is important, and even fewer do it well. You can be chatting with a person online for many days, or even months, but you can really get to know each other only on the first date. On the first date, you present yourself to your partner. Of course, you will try to hide all your shortcomings and fears, and your partner will try to do the same. But, still, usually, people decide whether to keep dating someone or not in the first five minutes of the first date.
The main goal of the first date is to decide if you want to try to build something with this person or not. The second goal is to persuade your partner that he or she also wants to date you, but only if you like him or her. If you don't like that person, then your second goal is to let them know that you don't want to have any romantic relationship with him or her. Note, you should do this very gently, without insulting or offending anyone. Neve run away from your date if you don't like the person unless he or she does something inadequate, let your first date end, and then, just text him or her that you don't feel that you should continue your relationship.
As you can see, it is difficult to exaggerate the importance of the first date, but, sometimes, it is not enough for people to have just one date to understand whether they want to date or not. In this case, they organize a second date or even a third one. So, there is almost nothing to worry about if you've messed up your first date but managed to establish contact with your partner. They will give you a second chance, and, maybe, even a third one. Generally, it all depends on you.
Analyze these factors before asking her out on a second date
Okay, you probably have been willing to meet single women for a very long time, and probably, even found a couple of suitable partners, and, maybe, had a first date with one of them. But how to understand when to ask her to go on a date with you? How long to wait after the first date for the second date? What if she didn't like you and wouldn't want to have a second date? How to deal with a refusal? Well, the best way to deal with a refusal from a woman is not to receive one. It is crucial to know what to text a girl after the first date to know for sure whether she wants to be with you or not.
Was she late? If so, how late was she?
Women often come late on dates. It is not something extraordinary, because they need to prepare for the first date, to look really nice and impress you. But if she is late for longer than an hour, then it may mean that she didn't want to come at all. Pay attention to her behavior. Does she feel guilty?
Was she interested in you?
On a normal and successful date, people are interested in each other. They pay attention to each other's stories and emotions. Did she, on your first date, listen to you? If she wasn't interested in you on your first date, then she definitely is not interested in a second date.
What was she talking about?
Also, her stories can say a lot about her interest in you. What was she talking about on your first date? Did she ask any questions? When we like someone, we want to share something about us with them. If she told you some stories about her life and shared ideas, then you are fine.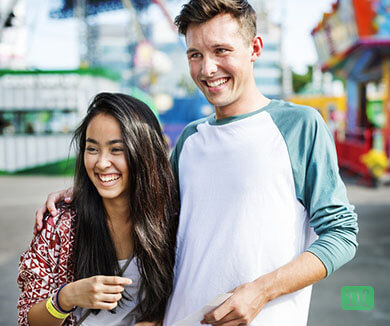 Did she laugh at your jokes?
You can't feel comfortable with someone if this person doesn't laugh at your jokes and vice versa. We only smile and laugh when we are satisfied and feel comfortable. So, if she laughed at your jokes, then there is some chemistry between you two. Just make sure that you have a sense of humor.
Was she positive and cheerful?
As you have guessed, her attitude is crucial. If she was happy, positive, and cheerful, then she definitely will agree to go on a second date. On the other hand, if she looks sad and dissatisfied, then it is better to avoid asking her about the second date, especially if you had no contact after the first date.
Did you feel something mutual?
Someone says that when two people meet each other, they form the very first moment feel that there is something mutual between them, something that one day may turn into love and will help them establish a long-lasting relationship. Did you have this feeling on your first date? If the answer is yes, then you definitely should ask her to go on a second date with you.
Did you have fun and feel comfortable?
One of the main purposes of dating someone is having fun with someone you like. If on your first date, you had fun with her, then you have good preconditions for a healthy romantic relationship. Comfort is another significant factor. As you have guessed, you will never be happy with someone if you don't feel comfortable with him or her.
General After First Date Tips
During your first date, your main task is to create a nice impression about yourself and let your partner know that you are interested in him or her. But what to do after the first date? What to text after the first date? And when to text after the first date? Don't worry, because we are going to help you with this important matter. Because if you know how to text a girlfriend after the first date, then you can even fix some mistakes that you made during the first date. Here, we are going to share a couple of after first date tips. We hope that our tips will help you feel more confident, and by using them, you will manage to date the girl of your dreams.
1. Don't wait too long to text her
Many articles on the Internet recommend waiting for a couple of days after your first date, and only on the third day after the date, you should write something to her. According to those articles, by doing so, you will let her feel that she is not the only one in your life. As you may have guessed, we completely disagree with this statement. Of course, you should never text or call her immediately after your date, but there is no point in waiting for three days either. The best solution is to write something small and simple to her the next day in the morning. Tell her that you like your date (only if did, of course) and wish her to have a happy and productive day. After doing this, you should disappear (pretend to be busy with something). But don't disappear for too long, later this day, you can text her. Ask how her day was, and if everything seems fine, then ask her to go on a second date with you.
2. Avoid excessive communication
Your first date was great, you established contact, and you don't even ask what to do after the first date because you already know the answer! Send her a message! And here where thousands of people make a terrible mistake. Some of them begin to send too many messages to girls, and they seem lonely and abandoned. Others begin to confess their love after the first date. Don't do this because it looks pathetic and ridiculous. Even if you feel that you fall in love with her, you should wait longer. Remember, you should never confess your feelings before the fifth date. The third type of people begins to send their nudes, this is inappropriate, even if you kissed on the first date. The only situation when sending nudes is normal is when she is the first to do this. In other cases, hold your horses, man.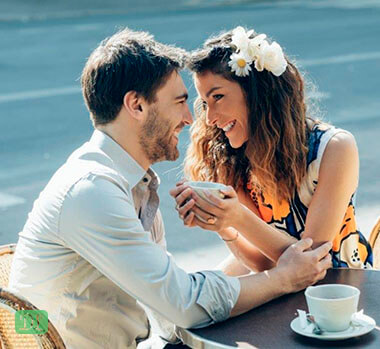 3. This is just a first date
Remember, this is only the first date. Remember, you are not in a relationship with her yet. Even if your first date went well, you don't owe anything to her, and she doesn't owe anything to you. What to do after a first date? What do you usually do? Live, relax, and talk to other people. Don't concentrate all your attention only on this person. Instead of waiting for a message from her, go and hang out with your friends. Of course, you don't have to forget about her. If you liked her and your first date, then you definitely should pay her attention and ask her to go on a second date with you. But don't let her be the center of your life, not yet.
Tips for Texting After a First Date
As you already know, texting is a very important part of establishing communication with a girl after your first date. According to the above mentioned, you should never wait for too long to text her. But what should you write to her after the first date? Tens of thousands of people ask this question daily, surprisingly the answer to this question is very simple. You should write short and simple messages. By writing her a huge poem, you will only look like a very desperate from loneliness person. Of course, you can try doing so, if you believe in yourself, but wouldn't recommend you doing this.
So, how should a "thank you text" after the first date look like? This content of the text depends on your first date, but generally, it has to be something simple. For example, "I enjoyed this magnificent evening. I hope you had no less fun than I did. Good night." or "Thanks for this evening, I had a lot of fun. Maybe, we can do this again one day?" You should send her this text at night after your first date, without making her wait for your reaction for more than five hours. Don't be afraid to have a conversation with her if she starts one. If she writes something like that back to you, then don't worry, just go to sleep.
Everything is fine, and tomorrow you will continue your conversation. In the morning check your phone, since she may want to write you something when she wakes up. Don't send her anything if she remains silent. Generally, this whole day, you don't have to text her. But girls don't always behave the way how we expect them to, so she may text you first. What should you do? First of all, come down, relax, and remain solid as a rock, but don't ignore her. If she wants to chat with you, then give her this opportunity, but don't chat too much. Usually, girls text guys first only if they really like them, so this is a good sign, and you should use it to your own advantage. For example, here is an example of after the first date text, "Hi, nice hearing from you. What's up? I am a little bit busy with my work but still can't forget about [something that she did on the first date] [add an emoji to show her that you are joking." or you may write something like, "Hey, [her name] thanks for evening. I did enjoy [the place where you have been], and your company wasn't bad either."
How to let her know that you didn't enjoy your first date, and you don't want to have a second one? Remember, you should never insult or offend her. If you are going to tell her that you don't want to have a second date, the best way to do this is to point on her side that you liked. You should never point at her flaws directly. For example, "Hey, [Girl's name]! I want to tell you how I appreciate your time earlier. I like you for [something cool in her]. Unfortunately, I don't feel the chemistry between us. Now, I am looking for something else. I know that you may be disappointed to hear that, but I don't want to lie to you. I hope that you won't feel sad. I wish you the best of luck. Bye."
Your behavior after the first date plays an important role because your future relations with this person depends on your and her behavior on the first date, and after it. Don't let the importance of this moment to put pressure on you. Remember, you are not the only one who fears to mess up the first date or to make mistakes after it. Even if you made some mistakes, you would always be able to fix them by having an honest conversation with her. Nothing can stop two people who liked each other and have chemistry. Your previous mistakes and failures don't matter. Look only into the future. Everyone deserves to be happy. Feel free to use our examples to create something unique and special.