20.01.2020
Is your relationship a bit too boring for you? Do you want to reignite the flame of passion that was once there? Well, the original dates are a great way to do just that. Some don't really need creativity from their partner to feel their sincere love, but others need that sense of commitment and creativity for the sake of love and feelings. And thus, today's article covers everything that you should know about adventurous dates. What is an adventurous date? What are some adventurous things to do on a date? We will answer these questions and more, but for now, before we list some adventurous cheap date ideas, let's talk about the importance of such dates.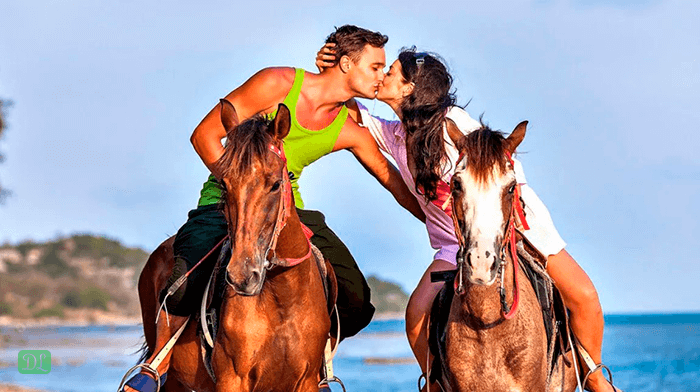 Why It's Sometimes Useful to Have an Unusual Date
Just think about it, everything that you do day in and day out ceases to be all that exciting to you and becomes monotonous. Even the things you like, whether it's playing videogames or watching sports. Even your love for the person that is next to you, even this sacred feeling has its limits.
Thus, when your love gets stale – you either reignite it with new feelings, try to discover your partner from a new perspective, and find something new about them, or you go with the flow, not do anything and wait for things to get better. The second option never truly leads to positive results, one of you has to make a move and create some new life in your relationships. Creative and adventurous dates are a great way to do so, as, if you want to reignite the spark of passion that was once there, there is no better way to do it than by going on a date with a person you love.
But, one thing that you have to remember is that no date, even the most exciting one, won't fix a relationship in which you don't feel happy or, at the very least, respected. Thus, your life goes on, and you should not waste it on someone who doesn't love you, remember that you can meet a girl now at any time and start communicating with her from the comfort of your home. There are millions of girls looking for dates to be found online and thus, you will never get lost on your dating journey.
Adventurous Date Ideas
Here are some adventurous date ideas that you should check out.
1. A walk in the park at night
Are you looking for free adventurous date ideas? How about a walk in a park? Choose a quiet park without all sorts of lowlife hanging around, a nice place in a nice part of the city; everything should be clean and tidy. A walk in the park can bring joy to both of you and turn into an unforgettable and original date if you spend it in a special way.
2. A horseback ride
If you love nature and romance and want to learn how to ride a horse, you can arrange a horseback ride together with your partner. This idea for a date is especially good for a weekend if you want to completely escape from the problems of everyday life and relax in communication with nature. But then again, you need to stay together and spend this time enjoying each other's company.
3. A date on a roof
Are you interested in adventurous risqué date ideas? Find a great place, a quiet environment, where no one will disturb you. You can arrange dinner or a pleasant walk on the roof.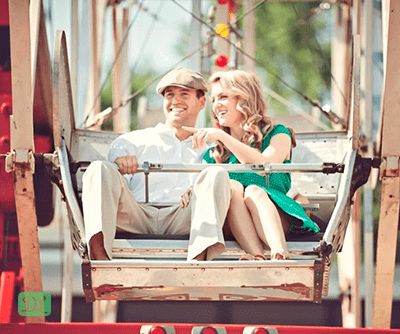 4. A limousine ride
But what if you want to feel like real stars and take a ride in a limousine in a night city? You roll down the window, see the city at night, you are in a sparkling limousine making an unhurried trip through the streets, you are drinking nice champagne alongside your partner. Everything is like in a real movie! This unusual date will bring you pleasure and will surely cheer you up!
5. A tea ceremony
Here's one of the best cute adventurous date ideas. A romantic date as a gift to a loved one can be very calm and cozy. In everyday life, full of information and events, we often do not have enough time for spiritual communication. You can spend wonderful minutes together, feel the closeness of souls and talk about love over a cup of fragrant tea. You can enjoy tea served in the best traditions of ancient times on an unusual date at the tea place. A hot drink brewed on an open fire will help you relax, fill the relationship with trust and find peace of mind.
6. A picnic
It can be made very original: just add a little mystery to it. For a picnic, it is best to choose a new, unfamiliar place: an old monastery, a lake in the country or an island on the river. By the way, do not forget to come up with a romantic reason for a date.
7. Visit a bridge
When you stand over the bridge under which the wagons ride when the wind blows your hair, you feel like you are a part of that wind. Of course, you need some imagination for that. It's not enough to bring your partner to the nearest bridge, you also need to diversify this date. You can invite your partner to take some photos with her, taking photos is a great way to relive the best moments of your life together. You can go play with a boomerang or something similar later. The broader your imagination is – the more you can do with such a way to spend an evening.
8. A music concert
Invite your partner to a concert of their favorite band or artist. Buy tickets in advance and reserve seats if necessary. Your partner will be delighted, especially if they are going to attend a concert by their beloved performer for the first time and thanks exclusively to you. This is one of the best adventurous date ideas for summer.
9. Travel outside of your city
Are you looking for adventurous places to go on a date? Invite your partner to the train station. Choose a place in advance in an hour or two drive from your city. Check out the map of the place: what are the things you should see, the routes between these places. Try to find out if your partner has been there before (this is very important, as you wouldn't want to come to a place that they know and don't have any interest in). And then the main thing is for it to be a surprise. Sure, if she is busy with something important or has something planned – this is not a great way to spend your day. But otherwise, take the train and enjoy the ride!
10. Go fishing
Yes, fishing, it may not seem all that exciting to some, especially men that use it as a way to spend time with their friends. This stereotype that girls do not like fishing, hunting, and other "male" activities must be broken, so be one of those who will do it. Of course, try to have everything you need for fishing. Rent a boat and all the necessary equipment if necessary.
11. Give your partner a star
Are you interested in adventurous winter date ideas? Of course, you are unlikely to be able to get a star from heaven, but you can name a star in honor of the lady of your heart. Nowadays, a sufficient number of companies are engaged in this type of service, and it is quite inexpensive. Use the Internet to search for similar organizations. Keep in mind that you must be provided with a photo of the star, information about its location in the sky and a certificate confirming that this star is named after your partner. You just have to arrange a romantic evening and present it in a romantic way.
12. A hot air balloon ride
Do you want to have the most adventurous first date? Believe me, any sane person will remember such a date for a long time. You just have to do your best so that your memories do not stop with your partner's hands frantically clutching the side of the basket and a sense of fear. First, ask your partner if they are afraid of heights, otherwise, you run the risk of getting into trouble. Naturally, seek the help of professionals who will take care of the security of your date, and in the meantime, you will worry about everything else. Your main task is to "seize the moment" while in flight. For example, offer your partner a glass of champagne or give them a romantic gift.
Now that we are done with cool adventurous date ideas, let's talk about the issue of traveling and whether it is needed to have an exciting date.
Does an Adventurous Date Necessarily Involve Traveling Somewhere?
If you have some free time, even just a few days or a week – sure, traveling can be an amazing way to have a date that will be exciting and original.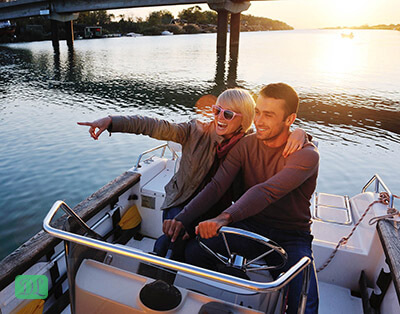 But this doesn't mean that it is necessary to travel, pack your bags, book hotels and tickets, there is no real reason to do it as it is very likely that you can find something exciting or at least new in your city.
Sure, you can think to yourself that you've discovered everything in your city, but you should be more open to simple walks, to seeing something new in nature, this is very easy if your partner enjoys being outdoors and loves nature. And of course, if we are talking about adventurous first dates, traveling somewhere far away is not an option at all.
Adventurous Date Tips
And finally, let's look at some important tips that you should keep in mind before your next date.
Listen to your partner
Being able to listen to your partner plays a huge role in relationships, and you must do that if you want to build a special bond with your partner that will last you a long time. In the case of dates, you need to listen to what your partner has to say. If they feel happy, they will be more open to talking about their feelings without any negative emotions and monotony. Listen to what they have to say and maybe, just maybe, you will get some new ideas for your next date.
Prepare everything in advance
While there is something romantic about not knowing what's to come, it is boredom to end up in the same old café that you've been to countless times and know the taste of every drink and dish there is to order. You should have something planned in advance, you should have some idea about the way you are going to spend these few hours, and it depends on your planning whether these hours will be remembered fondly or not remembered at all.
Be a team
You are a couple, two separate loving individuals, and your interests and desires should be valued and respected to the same exact extent. So, when planning a date, you either base your decision on the information that you have, the desires that your partner has expressed and what you feel like they are going to enjoy, or you base that decision on a simple question, "What do you want us to do?"
Be selective
You get to experience a date once, well, I mean that every date at a restaurant is somewhat the same, even if the restaurant is different. Thus, if you want to have a truly memorable date, like go skydiving, then you need to not waste that date on a person that you are not sure of. Let's say that you are questioning your feelings about them – you risk associating that exciting memory with a person, a relationship with whom will not bring you much joy.
As you can see, there are many ways to have an exciting and adventurous date, you just have to be creative when it comes to ideas. If you are not, then you always have the means of searching for these ideas on the Internet, trust me, as you've seen today, there are thousands upon thousands of other ideas you can find online.