26.06.2020
If you ask a girl what feelings she would like to experience at least once in her life, chances are high it will be about love. It is such a voluminous concept that covers different spheres of life and becomes a wonderful source of energy and positive vibes. Love inspires, it helps get through difficult times and survive when it seems that you are at a standstill. Each of us consciously or subconsciously is looking for love even when we say that we do great without it. Nonetheless, when we meet a person who makes our heart beat faster and experience butterflies in the stomach, all the previous big words become invalid. Dreams come true if you don't mess things up. Love needs fuel to stay the same charming and passionate. There are many different ways to show women online and offline what you feel for them, how much you value, and just love them. One of the easiest and, at the same time, effective options is about writing a love note.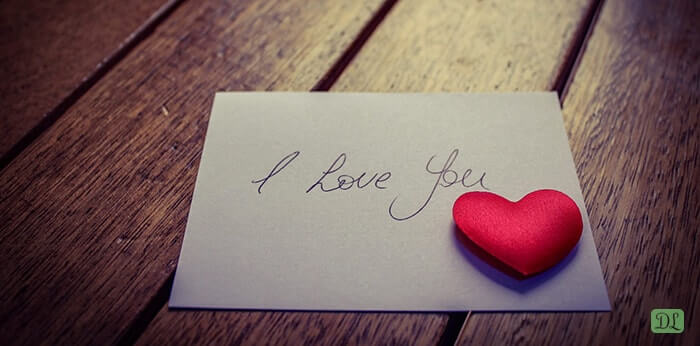 Writing a Love Note: Outdated Cliché or Immortal Classic?
One may believe that it's not necessary to bother oneself with writing a love note for her because all the efforts will be in vain. Nobody cares about such a trifle since its powers and importance was left in the past. However, is it really so? People have tried to modernize everything around them, and romance hasn't become an exception. You have a chat with a girl on the Internet, exchange text messages, call, use social networks to show everyone how happy you are together, or download dating apps to meet someone. However, do all these things work out? How do you think what will bring more bright emotions – a romantic note for her or a message in WhatsApp with numerous emojis? Of course, a romantic message can also work out, but it will not contain anything new. Yes, a love note is old-fashioned, but that's the charm of it. It returns us to times when men did their best to conquer a woman, and gallant manners were in vogue, and girls were treated like a treasure. Women are very romantic creatures, they are more sensitive than you think, and they are thirsty for romantic things, for sweet words and passionate love confessions. A romantic partner is highly appreciated, and it's not about expensive gifts but about his attitude and desire to please his woman in all possible ways. An ordinary message is not enough to express the whole gamma of emotions and feelings. So, have you ever reflected on creating romantic love notes for her? Do you think it's too stuffy? But what if I say it will add scores to your image in the eyes of the girl you have a crush on? Not that bad idea, right? Every girl dreams about getting a love note because it's clear proof that a man takes care of her, he is ready to make efforts and has a desire to please her. Besides, you can hardly be able to say all the things that you can write down and present them in the most romantic way. It's a really immortal classic, and the girl will hardly stay indifferent if you manage to create an emotional love letter for her.
Main Reasons in Favor of Writing A Romantic Love Letter for Her
According to a study by a relationship expert, if you want your relationships to be healthy and happy, the ratio of positive and negative interactions with your partner should be greater than 5:1. In other words, you need five positive love things to diminish one negative. Despite this, we tend to seek reassurance in our relationship, especially after negative events. Often, we are not able to come up with any significant positive things. Writing romantic notes for her is an ideal way to neutralize the conflicts and misunderstandings that arise between you two.
It shows that you are an attentive and loving partner
We live in an era where everything changes very quickly; we have neither time nor desire to come up with romantic stuff when we have been together for too long. When you devote time to creating hand-written love notes for her, you show her how attentive and caring you are. You are ready to spend time on writing this letter and showing your appreciation once again, even though you have been together for a long time.
You become more open and vulnerable
Nobody wants to show their weak spots and become vulnerable, and that's why we keep everything ourselves and are not in a hurry to share our true emotions with others. Even when you have a beloved partner, you can subconsciously keep her at a distance, not allowing to become too close. You may not want to do that, but your defensive mechanism can work autonomously. When you write a love note for her, you become franker and more vulnerable, describing your feelings. Such a step makes your connection stronger and allows you to become even closer.
You think everything through
When you start writing a romantic love letter for her, you get a chance to think everything through. Sometimes it's useful to do it to analyze your feelings and assess the situation as a whole. When you talk, you can forget something important and miss the essence of the speech. When you write a letter by hand, you don't rush anywhere and have time to express every emotion. So, you do that not only to please your partner, but you also give yourself an opportunity to think everything through.
How to Write Love Letters for Her: Tips for Dummies
When you were going to write a love letter, you were determined to express all your thoughts, but when you looked at the blank piece of paper, you got confused. How to write a love note? What should you write there? Are there any rules you should adhere to? The language of love is very individual and multifaceted, but modern lovers have lost one of its most important tools – writing love letters to each other. As I have said, the epistolary genre was transformed into SMS messages and correspondence on social networks, while a few decades ago, people made love confessions through letters. So, how to write love notes?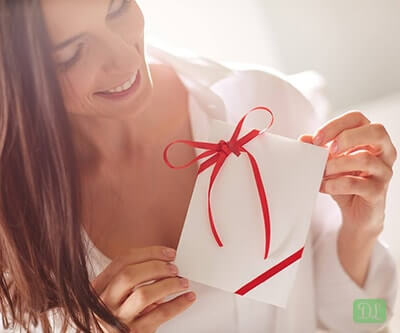 Let's find out how to write a letter to your beloved one.
1. Get ready to write
You do not need a strict plan, but you can create a list of things that you want to mention in the letter. What do you want to say to your significant other? Why did you decide to write her a love message? Do you just want to express your feelings? Or she was sad lately, and you want to cheer her up? Or is it about your first anniversary? You can have different reasons to write love letters for her, just make sure you will not forget about anything important. Take your time to think everything through. It's the best strategy in this case.
2. Start writing a draft
Do not set yourself the goal of immediately composing a masterpiece. Start with a draft in which you simply express all your emotions. Do not think about how to spell this or that word and where commas should be. Write about how you feel. And when you finish writing, set aside your creation for an hour. Better even for a day. It's not an ordinary message in which you share your emotions about the day or ask what to buy at the store for dinner. This letter should be as wonderful as it can be, so devote some time to its creation.
3. Don't overdo with its length
To make your love letter effective and significant, it shouldn't be too long. Your beloved woman should be able to get its essence at once, so there is no need to mention numerous insignificant things just to make it longer. It's not the case when you should do it. Chances are high that the girl will want to reread it a couple of times to live through every word written and experience all bright emotions once again. As they say, "Brevity is the soul of wit." Content is much more important than its length. And there is no perfect love letter template.
4. Tell about your feelings in the present tense
When you think about love letters, you think about deep and meaningful gestures of love, but often such things can be too overwhelming at certain stages of the relationship. When telling about your feelings, say how you feel in the present. It is too easy to get caught up in emotions and worries. But this can scare girls away if they are not in the same timeline of relationships with you. But the absence of something now does not mean the absence of this thing in the future. Make sure you don't speak about your feelings in the past tense. Otherwise, the girl may think it's a goodbye letter since your feelings have faded away.
5. Describe in detail what you like in a girl
Now you can show your partner that your love is based on the qualities that you see in her. Talk in your love letter about some of these features or character traits you like most in her and what they mean to you. It can be something like that, "You are the kindest, most compassionate person I have ever met, and even though you are magnificent, you never make other people feel humiliated." It's the best time to praise your significant other and show her how much you value her. How much have you become better thanks to your partner? After listing some of the amazing qualities of your partner, let her know how you have changed for the better thanks to these of her qualities.
6. Reread the letter carefully
Now read the letter aloud and evaluate how it actually sounds. Imagine that you say all these words to the girl personally, looking into her eyes. Do they really express your feelings? Do they correctly convey the meaning that you wanted to put into your confession? Correct the wording so that you are understood correctly. And don't forget to fix the mistakes. Your letter should be wonderful on different sides.
7. Write your love letter
It's time to write the very letter. You can take a beautiful paper of white or light pink color. You can take a regular sheet and age it, gently scorching the edges with a candle, or you can write a letter just on a postcard. Take a pen in black that does not leave blots. Remember how to make beautiful curls and write capital uppercase letters. People write so rarely by hand that the handwriting can look awful, so you may have to work out a bit first. Handwriting should be beautiful, legible, and understandable.
Original Ideas for Delivering Romantic Love Notes for Her
To write a love note is already half the buttle, and now you should come up with a way to deliver it. It's also a big part of the plan since the way she gets your love note can be not less impressive and memorable than the letter itself. What can you do to surprise and please your beloved partner?
1. Bring her a cup of coffee in bed
If you want to please your significant other from the early morning since you cannot wait for too long because of anticipation, you can bring her breakfast in bed or just a cup of coffee together with your love letter. If you want to see her emotions, you can stay while she will be reading. Or you can leave the room if you feel too embarrassed.
2. Put it into her bag
If you want to make it secretly, then you can just put it into her handbag, and that's all. She will definitely find it since women carry a lot of "very important" things in their handbags. So, she will be surprised to find your love note there. Just make sure to put it into an envelope to make it more visible.
3. During your dinner
If you are going to celebrate your anniversary, and this love note is a part of your present, then you can give it to her during your dinner. It would be especially great if this moment is accompanied by a charming, romantic atmosphere. Your woman will be pleased to get such a letter on this day.
4. Put it into a bottle
If you live by the sea and have great organizational skills, then you can arrange everything in such a way that a girl will find a bottle on the seashore. She will be impressed to find such a "treasure," thus, she will be double excited. Make sure to take an old bottle or make it look aged to create an appropriate atmosphere.
5. Oder a flower delivery
It is especially pleasant to get it without any occasion when a person wants just to cheer you up and show their attitude. Each girl dreams of getting a chic bouquet at a workplace. So, you can order her a bunch of her favorite flowers and add an envelope with a love note to it. It seems very easy, but a rare man does it.
6. Ask a "stranger" to deliver it
If you want to surprise your girlfriend and deliver your love note in an unexpected way, you can deliver it with a help of a "stranger" who she will meet on her way to the workplace or somewhere else. If you know her schedule, it will be easy to do. Just make sure to ask someone she doesn't really know.
7. Make her wish come true
If you know about a dream of your beloved woman, and you can implement it right away, then it will be suitable to accompany this process with a love note. In this case, it will become like a cherry on the pie. The girl will be impressed and pleased by your efforts and such warm and sincere words. It's a win-win option.
8. Hide it among her clothes
You will never know when she runs into it, so it will be a surprise for both of you. Nonetheless, what can be more pleasant than a love letter from the beloved partner that you find unexpectedly? In this case, you can put a date at the end to point out when you wrote this letter.
9. Arrange a quest
If you want to present it in an unusual way, then you can arrange a quest for your beloved one and just give her clues on how to find the treasure. If you provide the final point with some security, then you can add something valuable to this love note. For example, a ring. She will be delighted.
10. Leave it at her favorite café
If there is a place she constantly visits and is a regular at any café, then you can leave it here and ask a barista or a waiter to bring it with her order the next time she comes. If she usually orders the same set of dishes, you can pay for it in advance and give even a tip. Thus, the girl will get her cup of coffee together with your love note.
Just Write the Letter
Many people perceive a love letter as a relic of the past, of those times when people, going to war or on a long journey, took a letter from a dear person with them. In those days, romantic letters were kept during the lifetime and re-read in difficult moments. Today we are used to expressing feelings with a "heart" emoticon in a message.
It's hard for us to find words when it comes to true feelings. It is much easier for many to show them in action and to make a gift or to commit a crazy act. And yet, if you cannot gather your thoughts to tell your significant other about your emotions or you cannot choose the right moment, just write a letter. This beautiful gesture can be the beginning of a relationship and your happily ever after.